Hamid Fabrics Limited (HFL) took its place among the top ten textile profiteers in the market when it floated 300 million shares on Sunday to raise Tk 1.05 billion.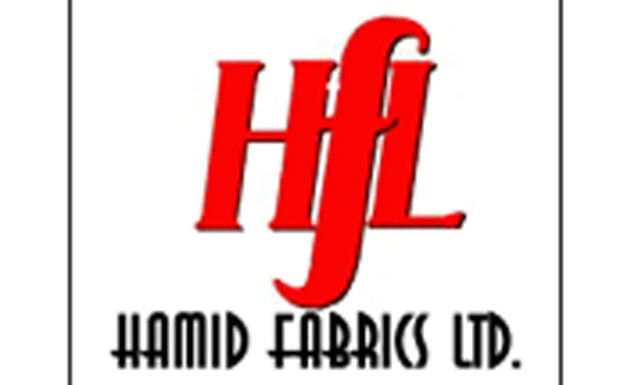 The shares cost Tk 35 each including a Tk 25 premium.
HFL profits of Tk 0.25 billion came from an outstanding profit growth of 255 percent between 2009 and 2013 while revenues grew by only 2 percent during the same period.
This growth, according to Company Secretary Din Mohammed, came after it optimised production capacity.
HFL shows a profit of Tk 0.14 billion from Tk 1.7 billion revenue. The next year its profits grew by about 14 percent although its revenue dropped by about 18 percent.
When asked about the marked rise in profit despite a marginal increase in revenue, Din Mohammed told bdnews24.com that the manufacturer had three times more capacity in finishing than in weaving.
He explained that for 'finishing' subcontracts, the company did not spend much on raw materials but managed to rake in profits.
"Thus, although revenue was low there was significant spike in profits due to low raw material cost," the company secretary explained.
HFL's weaving capacity is 6.85 million yards per year while its fabric dyeing and finishing capacity is 21.6 million yards.
With 900 million production capacity, another Bangladeshi company in the same category, Alltex shows $ 2.16 billion revenue but counts losses.
Of the funds raised from the stock market, HFL is looking to spend Tk 0.303 billion on repaying loan, Tk 0.722 billion on expansion and Tk 0.025 billion on the initial public offering (IPO) on Sunday, which will make it the 37th textile stock on the Dhaka Stock Exchange.
Although HFL mainly works as a supplier for garment exporting outfits, it claims to be a 'nominated' manufacturer by numerous reputed global brands.
The prospectus says, "HFL is one of the leading manufacturers of high quality textiles in Bangladesh. Due to superior quality, HFL's products are nominated by globally renowned buyers such as GAP, Zara, C&A, Marks & Spencer, UniQlo, BHS, Tesco, Wal-Mart, Tommy Hilfiger, George, Levi's, H&M, S.Oliver, Nike, Dickies, Charles Vogele, Carrefour, Miles and Lcwaikiki (Tema) for sourcing textile to RMG manufacturers in Bangladesh."
H&M official Anna Eriksson clarified the matter in an email to bdnews24.com. "We do not have any direct business relationship with HFL. However, they are a sub-supplier to one of our first-tier suppliers."
The top profit earner among textiles on the prime bourse is RN Spinning with Tk 1.3 billion profits, followed by Family Textile and Square Textile with Tk 0.92 billion and Tk 0.84 billion respectively.
HFL comes ninth with Tk 0.25 billion.
With ICB Capital Management as its manager, HFL is underwritten by ICB Capital Management, Janata Capital Investment Limited and Sonali Investment Limited.
Investors can apply for HFL initial shares from Sep 28 to Oct 2 and expatriates may apply until Oct 11.
Source: bdnews24