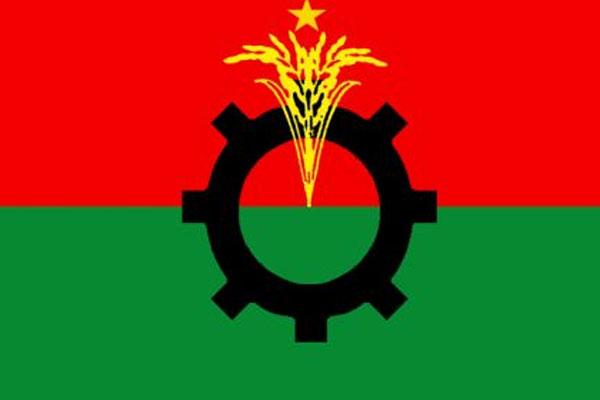 Charging the 'ruling party cadres' with the abduction and killing of seven people in Narayanganj, BNP on Saturday alleged that the government has resorted to secret killing and abduction to make people averse to politics.
"The ruling party cadres are involved in the abductions and killings in Narayanganj. The current regime getting isolated from people is committing these nasty things to terrorise people and make them hostile towards politics in a bid to hang onto power," said BNP vice chairman Abdullah Al Noman.
He brought the allegation while addressing a human chain in front of the Jatiya Press Club arranged by Bangladesh Sammilita Peshajibi Parishad demanding restoration of democracy and putting an end to the incidents of forced disappearance, abduction and false case filing.
The BNP vice chairman alleged that the government is making a mockery with people by blaming BNP for the growing incidents of killing and abduction while people had been on the streets in Narayanganj demanding punishment of an MP godfather.
Noman said the family members of those killed in Narayanganj identified and filed a case against the killers, but the government is not arresting the accused as they're their party men and cadres of a godfather.
Criticising the state minister for home for his remarks that action will be taken on the basis of investigation into the Narayanganj seven murders, the BNP leader said the government is misleading people in the name of investigation. "What's the need for an inquiry when there's a case against some specific persons? The government should have arrested the godfather after filing of the case."
Accusing the government of having failed to ensure public safety and law and order, Noman urged Awami League to quit power immediately. Or else, he warned that they together with people unset the regime and force it to hold a fresh election under a non-party administration.
Narayanganj panel mayor Nazrul Islam, his three associates and driver, were abducted by miscreants from Fatullah area of the city last week. Hours after their abduction, senior lawyer at district Judge's Court Chandan Kumar Sarker and his driver were also abducted while they were going to capital Dhaka.
Three days after their abduction, the bodies of six people, including that of Nazrul and Chandan Kumar, were recovered from the Shitalakhya and Dhaleshwari rivers on Wednesday morning. Besides, another body, believed to be of Jahangir, the car driver of Nazrul Islam, was recovered from the Shitalakhya River on Thursday morning.
The recovery of the bodies sparked violent protests by the family members, relatives, and the locals.
Source: UNBConnect