The government is keeping the judiciary on a short leash, says BNP Chairperson Khaleda Zia.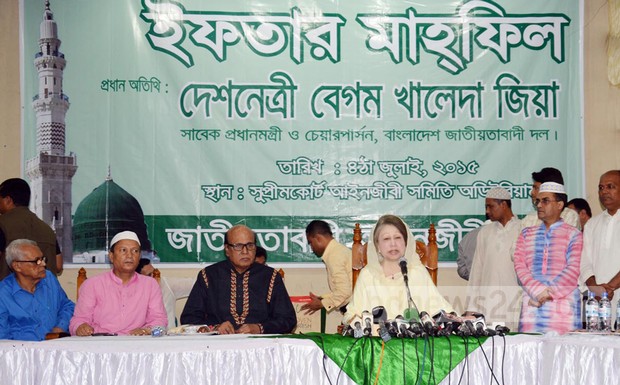 The former prime minister attended an Iftar party organised by pro-BNP lawyers' forum at the Supreme Court auditorium on Saturday.
She said that the judiciary had been separated from the executive, but it's yet to get its freedom.
"The judiciary is now being controlled more," said Khaleda.
She said that different yardsticks applied to the ruling party activists and opposition manifested the lack of rule of law.
The BNP chief said that her party activists had been prosecuted across the country.
"There's not a single person in BNP who's not implicated in cases."
Khaleda said that the BNP did not believe in the politics of destruction and arson.
She reiterated her demand for a national poll.
"But that should not be like the recently held city polls. It should be fair, credible, inclusive under a neutral government," added the BNP chief.
Source: bdnews24