The Awami League-led government is in a crisis it created despite the absence of an anti-government movement by the opposition parties, says the BNP.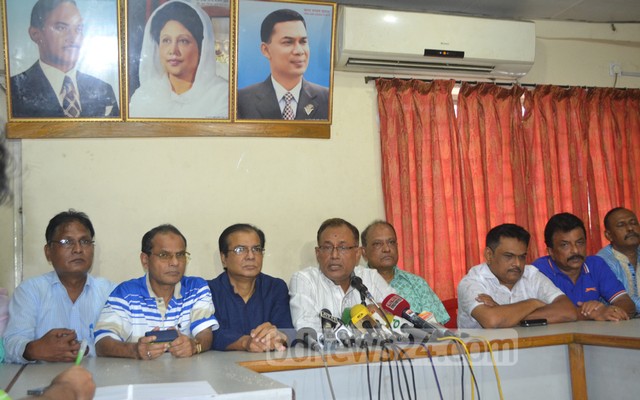 "The government is in a precarious position even though there is no ongoing movement or programmes of the opposition," acting BNP spokesperson Asaduzzaman Ripon said on Sunday.
"They (government) are gradually becoming weaker," he said at a press briefing at the party's Naya Paltan headquarters.
Ripon's jibe at the ruling party came in the backdrop of Awami League leaders' claim that the BNP was not capable anymore of carrying out a new movement.
He said, "People are getting killed as a result of the ruling party's internal feuds. Ruling party MPs are assaulting administration officials. Corruption has spread everywhere.
"The country is currently in a total lawless situation."
This was not 'good for the government in any way', warned the BNP leader.
Targeting the Awami League, he continued, "The BNP wants to help you to prevail over the crisis that is thickening inside you(r organisation). The only way to overcome this is election."
Ripon reiterated his party's claim of holding free and fair snap polls under an impartial administration that would be joined by all parties.
"We hope the government will get its act together and ensure election to bail the people out of this crisis of its own creation," he added.
Source: bdnews24