It would be the poorest growth in public spending in last five fiscal years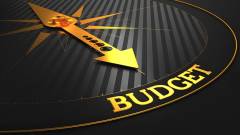 The budgetary allocation for the next fiscal year is going to be increased by 12.5% from the original allocation of the outgoing fiscal year.
It would be the poorest growth in public spending in last five fiscal years.
The total outlay is being increased from Tk2,22,491 crore in 2013-14 to Tk2,50,302 crore in 2014-15 – which is little over what Finance Minister AMA Muhith has long been saying, "it would not cross Tk2,50,000."
The growth of budgetary allocation was over 16% in 2013-14, over 17.21% in 2012-13, about 24% in 2011-12   and over 16% in 2010-11.
Despite the lowest growth, economists were critical of the huge allocation as the government has to cut the size due to under utilisation as well as weaknesses in resource mobilisation. They also apprehended that the huge revenue target is unlikely to be achieved – based on which the huge budget is going to be allocated.
Eminent economist Dr Mirza Azizul Islam would, however, term it a big budget that would create huge pressure on the credit market, crowding out the private sector loans and putting pressure on the investment situation in the next fiscal year.
The price situation would also be affected due to the deficit to be created out of the huge budget, he told the Dhaka Tribune yesterday.
The finance minister would finalise the budget size after holding discussion with the Prime Minister after her returning home from Japan, said an official.
According to finance division sources, the bank borrowing target would be Tk31,509 crore in the next fiscal year. This is due to more ADP outlay than what was estimated earlier.
The total budget deficit is estimated to be of Tk67,500 crore, which is 5.08% of GDP.
"We had no plan to cross the budget outlay of Tk 2,50,000 crore, but it is now crossing the threshold due to increased ADP," said a senior official of the finance division. "We are under pressure to raise the allocation."
Source: Dhaka Tribune