Apart from now, continuation of political stability in the next 5 to 10 years is a must for attracting the private investment in various sectors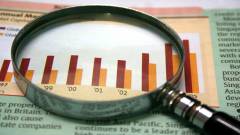 Former finance advisor to the caretaker government ABM Mirza Azizul Islam yesterday observed that achieving GDP growth in the next financial year would not be possible without boosting private sector investment in the country.
"Apart from now, continuation of political stability in the next 5 to 10 years is a must for attracting the private investment in various sectors," said Azizul Islam while addressing a discussion titled "Budget 2014-15: Views of Business Community."
Metropolitan Chamber of Commerce and Industry (MCCI) and Policy Research Institute (PRI) have jointly orgainsed the programme at the MCCI office in the city to hear from the economists and businessmen from various sectors on the proposed budget.
In the new budget, the government has set 7.3% GDP growth, while it also has a target to achieve 8% GDP growth by 2015 and 10% by 2021.
To attract private investments, Azizul Islam suggested improving efficiency of the government officials, reducing corruption, creating skilled manpower, ensuring security to life and wealth, providing utility enough services including gas and electricity.
Private investments would not be increased until and unless the bank's interest rate is not reduced and availability of the bank loans is ensured. The people don't get any benefit from the development projects because of the lengthy implementation process, he added.
M.A Mannan, state minister for finance and planning, also blamed the political instability for the failure in achieving GDP target.
He, however, noted that the proposed GDP in the budget was achievable as the government is trying its best to ensure investment-friendly environment in the country.
In response to a quarry, the minister replied: The government will consider the fixing the tax on lands and house rents on the basis of the location.
"Last year's growth target was not achieved due to the political volatility but we sincerely hope that the government will find the means to implement the budget successfully to achieve the target," said MCCI president Rokia Afzal Rahman.
She also said: The proposed budget reflects the government's planning for the next five years with a plan to ensure stability and policy continuity, which is much needed for the business community in Bangladesh as well as foreign investors to bring back the confidence.
She also urged to the government to fix a cap on its bank borrowing limit as the high state borrowing might put negative impact on the country's private sector investment.
"The budget will need to have a cushion to cut the spending. One the way to that would be to withhold allocation for controversial projects like Rupur Nuclear Power Project and Rampal Coal-based Power plant and making maximum allocations for the non-controversial projects," said executive director of Policy Research Institute Ahsan H Mansur, in his key note paper.
Source: Dhaka Tribune