Nayadiganta English Desk
07 August 2020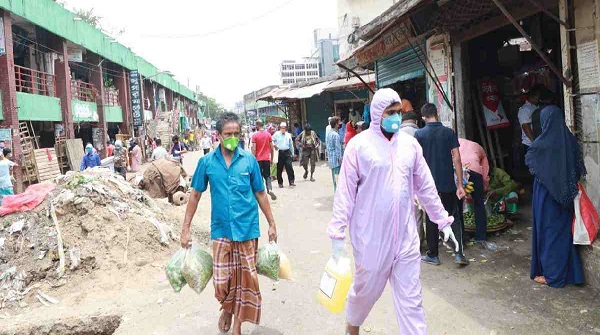 The officially confirmed coronavirus cases soared to 2,52,502 on Friday with the detection of 2851 new cases in the last 24 hours until morning.
The health authorities reported 27 new deaths, taking the local tally to 3,333.
Bangladesh reported its first cases on March 8 and the first death on March 18, UNB reports.
Labs around the country have tested 12, 37, 823 samples so far – 12,699 of them in the last 24-hour.
During this period, 1760 patients recovered, pushing up the recovery number to 1,45,584.
Global cases surpass 19 million
Meanwhile, the officially confirmed Covid-19 cases surpassed 19 million with more than 700,000 deaths, according to the Center for Systems Science and Engineering (CSSE) at Johns Hopkins University.
The United States has suffered the most from the pandemic, with 4,881,974 cases and 160,090 fatalities. It is followed by Brazil with 2,912,212 cases and 98,493 deaths, the tally showed.
India's confirmed coronavirus cases crossed two million while the death tally stood at 41,000 as of Friday.
India has the third-highest caseload in the world after the US and Brazil though India's health ministry also reported recoveries as a share of total cases are also growing.
The world's largest vaccine-maker, the Serum Institute in the central city of Pune, has ramped up capacity to manufacture as many as a billion doses of a vaccine in development by AstraZeneca and the University of Oxford, which is in phase two trials in India and England, and phase three trials in Brazil and South Africa.