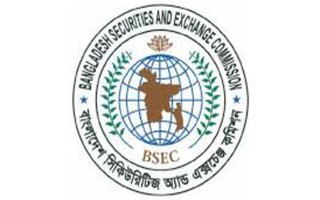 The Bangladesh Securities and Exchange Commission has moved to take action against 22 merchant banks which failed to manage any initial public offering in two calendar years.
The decision came from a recently held commission meeting, a BSEC official said.
Under the move, the commission will issue second spell of show-cause notices to the merchant banks, he said.
The commission came up with the move to give some more time for the entities and to find any progresses of the institutions to comply with BSEC rules, the BSEC official said.
If there is no progress, commission will step forward in taking enforcement action against the entities, he said.
Apart from the rules violation, bringing quality IPOs through the institutions was another reason behind the BSEC move, he said.
According to the Securities and Exchange Commission (Merchant Banker and Portfolio Manager) Rules, 1996, under the registration certificate conditions a merchant bank must furnish at least one issue to the commission in two calendar years for bringing it to the capital market.
The merchant banks are : Agrani Equity and Investment, AIBL Capital Management, Alliance Financial Services, BD Finance Capital Holdings, BLI Capital, BRAC EPL Investments, City Bank Capital Resources, Cosmopolitan Finance, EBL Investments, EC Securities, EXIM Islami Investment, FAS Capital Management, First Security Islami Capital and Investment, Jamuna Bank Capital Management, NBL Capital and Equity Management, NDB Capital, Race Portfolio and Issue Management, Rupali Investment, SBL Capital Management, UniCap Investments and Uttara Finance and Investment.
Another BSEC official said that the commission took the move as fund raising by businesses witnessed a sharp decline in the just concluded fiscal year.
A DSE report showed that fund raising from the capital market through IPOs declined by 34.33 per cent, or Tk 448 crore, in the fiscal year 2015-16 compared with that in the previous fiscal year.
As per the statistics, 11 companies raised Tk 858.30 crore through IPOs in FY16 while 16 companies had collected Tk 1,306.97 crore from the market in the same process in FY15.
The capital market first issued show cause notices to 21 merchant banks in this regard in July this year.
In reply, most of the merchant banks said poor state of capital market was the main reason for their non-compliance with the securities rules.
They also stated that most of the companies were unwilling to enter the capital market in an apprehension that they may not get desired price due to the dull condition of the capital market.
The market has been suffering since 2010-11 market crash resulting in continues fall in share prices.
In 2015, the commission had warned two entities for such non-compliance with the securities rules.
According to BSEC registration department information, 54 institutions were acting as full-fledged merchant banks.
Source: New Age