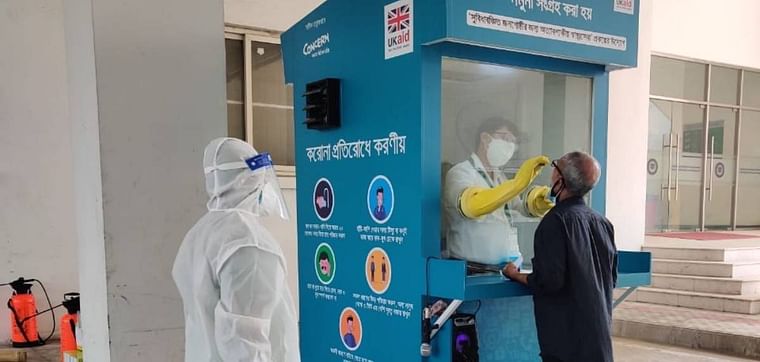 Bangladesh reported 37 more deaths from the novel coronavirus (COVID-19) and 1,666 new cases in the last 24 hours, said a press release sent by the Directorate General of Health Services (DGHS) on Wednesday.
According to the DGHS press statement, the number of COVID-19 cases was detected after testing 14,150 samples.
Since the first case was reported in the country on 8 March, as many as 352,287 people have been infected so far and 5,044 people died of the respiratory disease.
Of the people who died in the last 24 hours, 24 were men while 13 were women. Till today, 3,914 (77.60 per cent) male patients died from the disease while 1,130 (22.40 per cent) women died since the first fatality reported on 18 March.
Of the deceased, 50.48 per cent of the total was above 60 years old while 27.18 per cent were between 51 and 60.