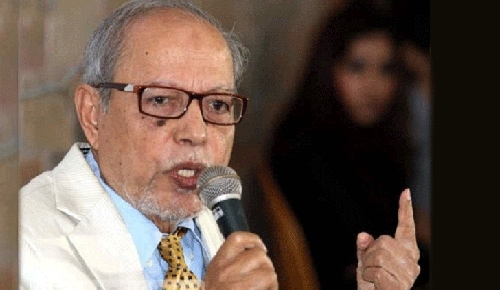 Bikalpa Dhara Bangladesh (BDB) President AQM Badruddoza Chowdhury on Sunday demanded that all the cases of child killings and rape be disposed of within six months by setting up a tribunal in this regard.
"The government fails to protect the rights of women and children. No one is safe now, even an unborn baby in mother's womb. All the cases involving child killings and rape incidents must be settled within six months by setting up a special court," he said.
The former President came up with the demand while addressing a discussion marking the 39th founding anniversary of Muslim League at Purana Paltan in the city.
He also demanded formation of a special force to save women and children from killing, rape and any sort of repression.
Observing that there is no environment of exercising political rights freely in the country now, B Chowdhury said, "We can't stage any rally, agitation and movement protesting various government misdeeds, including terrorism, corruption, bribery and killings."
The BDB President also alleged that the country's police force has lost its image as they get involved in corruption.
Secretary General of Muslim League Kazi Abul Khayer, among others, spoke at the programme held with Muslim League President Advocate Nurul Haque Mazumdar in the chair.
Source: UNB.com.bd