Shahabuddin Ahmad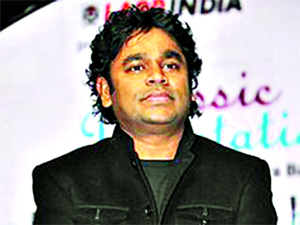 Allah Rakha Rahman is his present name. His name at birth was as Dilepp Kumar. He is now known all over the world for his talent: singer, songwriter, composer, musician, record producer, music director, and conductor. He helped his father, R.K. Shekhar a film composer and his mother was a Muslim. He is called by a nick name in Madras 'the Motzart of Madras'. He has many awards, accolades and titles. But the way he performed his concert at the Bangabandhu Stadium of Dhaka on the occasion of ICC T-20 Cricket Olympic 2014 on March 13, did not come up to the expectation of many of his viewers in Bangladesh.
I saw an Indian film 'Laagan' where he was the music director and I was impressed. But on March 13, I saw half of the program with much reluctance, although I am a lover of sober Indian music. Around 11:00 PM at night while Rahman's show was still on at the Stadium, I became disinterested. I asked the boy sitting by my side if he would like to see the TV program. He was not interested. So I shut it down.
On March 17, Sheikh Mujib's Birth Day, an official holiday, as he is the Father of the Nation. GTV aired a talk show on AR Rahman's presentation at the Dhaka Stadium. The participants were highly critical about the contents of AR Rahman's program as it was, according to many, a kind of a cabaret show in a night club: deafening music, fast dancing by boys and girls of the troupe in costumes which were totally different in style and tastes from those used in Bangladesh. The words of the songs were all either in Hindi or Urdu, not in the mother tongue of Bangladesh. And this program was aired three weeks after the nation observed 'Shaheed Dibash' and International Mother Language Day on February 21.
During the talk show some participants suggested that the contents of program put by Rahman's group should have been checked before the performance as these were inconsistent with Bangladesh's culture. Some others said that the program was packaged by A.R. Rahman and therefore it was his property. Another group said that since the program was purchased by the Bangladesh Cricket Board, a body functioning under the Ministry of Sports, at a cost of Taka 180 million (as reported in the press) should have been approved earlier after discussions and in that event his program would not have been as it was. And such a program should not have been promoted at a State level when the Prime Minister inaugurated the T-20 World Cup Tournament.
The money spent for the program belongs to Bangladesh. Public sector or private sector consideration is immaterial here. That A.R. Rahman's program has not been liked by the general public of the country is now a talking point. It is not known if BCB will have to explain this lopsided musical soiree which had a 'Candy Floss' appeal to the teenagers. BCB's performance has also been recently criticized on many counts because the BCB boss Nazmul Hassan Papan, son of a late President, does not handle the BCB activities in a practical and efficient manner.
A.R. Rahman had an audience with the Prime Minister. But Akon, Seneghalese, and also a well-known vocalist did not have that honour. Naturally, the Indian maestro has an edge as India is our big neighbour.
On a personal plane I feel that A.R. Rahman will not be an eternal maestro and that he will not live beyond the evenings of his performance in many minds in Bangladesh.
Source: Weekly Holiday