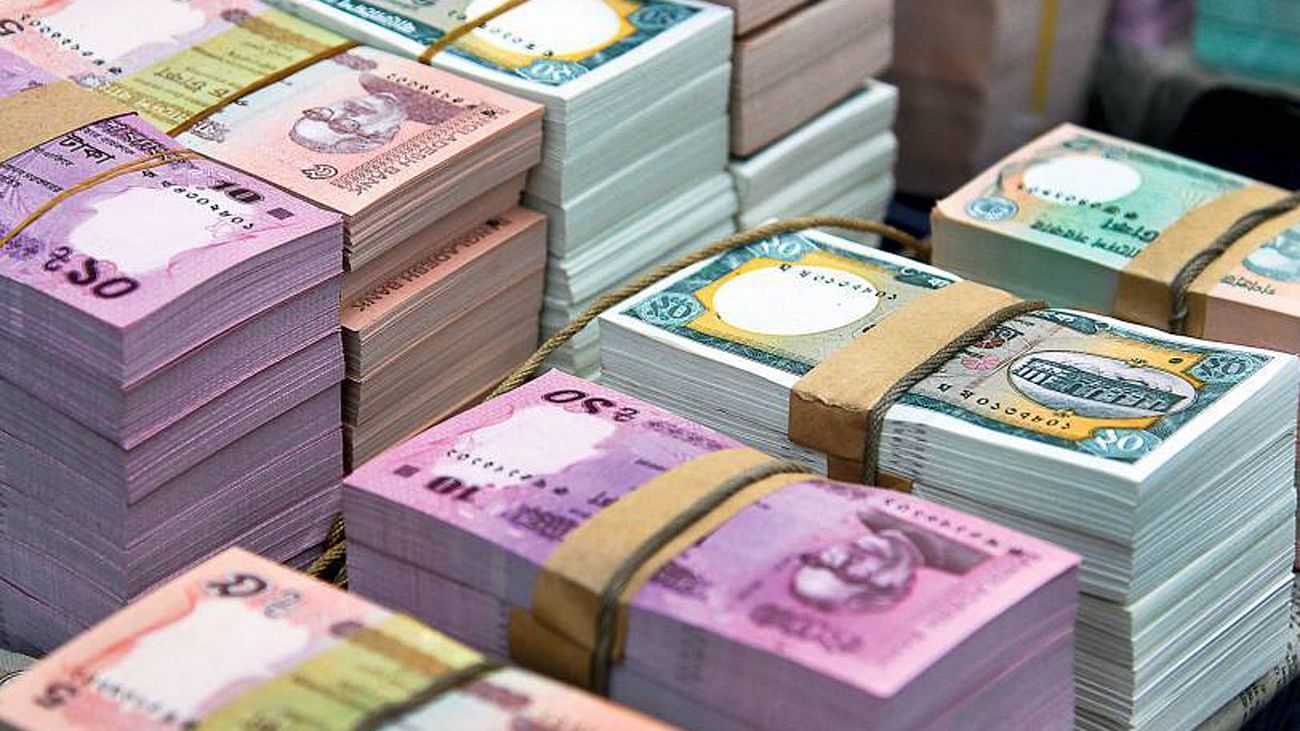 Dhaka's upscale neighbourhood Gulshan is the home of many rich businesspersons of the country and many industrial groups have opened their offices there too. The head offices of private banks are being also reallocated to the upscale area one after the other. As a result, deposits in the banks located in Gulshan area are steadily increasing. In fact, 11 per cent of total bank deposits are now in Gulshan.
However, the maximum amount of bank deposits still is in the capital's old commercial hub Motijheel. The amount of deposits in Motijheel area is more than that of the entire Chattogram district. Some 38.15 per cent of total deposits are in Motijheel, Gulshan and Chattogram. And deposits in Motijheel and Gulshan areas alone stand at nearly 25 per cent. This was revealed in the September 2020 report of Bangladesh Bank.
Insiders of the banking sector said many business establishments have left Motijheel and relocated to Gulshan over the last two decades. This relocation was more in the last decade. Similarly, many businesspersons and wealthy persons have built their homes in Gulshan, moving away from Dhanmondi. Seven banks — Shahjalal Islami Bank, Trust Bank, Eastern Bank, Prime Bank, Jamuna Bank, First Security Bank, Dhaka Bank and AB Bank — relocated their head offices from Motijheel to Gulshan in the last five years. Construction of Standard Bank's head office is underway in Gulshan. These shifts have had a negative impact on the deposits in Motijheel and Dhanmondi.
"Many big businesses also have moved to Gulshan. Dhanmondi has lost its previous charm. The upper class people have now built homes in Gulshan. That is why deposits have surged there too," he added.
The central bank report observes, 15.89 per cent of bank deposits were from Motijheel area at the end of September 2015. It decreased to 13.44 per cent at the end of September last year.
In 2015, a total of 8.9 per cent deposits were from Dhanmondi, which dropped to 3.68 per cent last year. In 2015, 3.07 per cent deposit came from Ramna, which decreased to 2.97 per cent over the last two years.
On the other hand, deposits in Gulshan area grew from 9.17 per cent to 10.72 per cent over the past five years from 2015 to 2020.
Regarding the relocation of banks' head offices to Gulshan, former chairman of Association of Bankers, Bangladesh (ABB) Anis A Khan said, housing and commercial offices has increased largely in Gulshan and its neighboring areas. For this reason, deposits have shifted Gulshan from Motijheel.
At the end of September of 2015, the total numbers of bank accounts were 74,546,993. The figure increased to 112,745,729 at the end of September 2020.
At the end of September 2015, bank deposits stood at Tk 7619.08 billion (7,61,908 crore), which grew to Tk 1,3126.29 billion (Tk 13,12,629 crore) at the corresponding period of 2020.
By the end of September last year, the amount of deposits stood at Tk 1,822.58 billion (Tk 1,82,258 crore) in Motijheel. The deposits of entire the Chattogram was at Tk 1,778.51 billion (Tk 1,77,851 crore) while the deposits of Gulshan stood at Tk 1,407.14 billion (Tk 1,40,714 crore).
As a result, 38.15 per cent of total deposits were from these three areas. Besides, deposits stood at Tk 404.49 billion (40,449 crore) and Tk 390.39 billion (39,039 crore) in Dhanmondi and Ramna areas respectively.
Madhyanagar of Sunamganj saw the lowest deposits with Tk 60 million (Tk 6 crore) only. Besides, Tk 70 million (Tk 7 crore) was deposited in Barguna's Taltola, Tk 110 million in (Tk 11 crore) in Barishal's Kazirhat, Tk 120 million (Tk 12 crore) in Khagrachhari's Lamai and 140 million (Tk 14 crore) were deposited in Guimara of Khagrachhari.
At the end of September 2020, banks branches stand at 10,607, which were 10,407 in the corresponding period of 2019. Most of the branches are in Dhaka and Chattogram divisions with 3,580 in Dhaka and 2,549 in Chattogram.