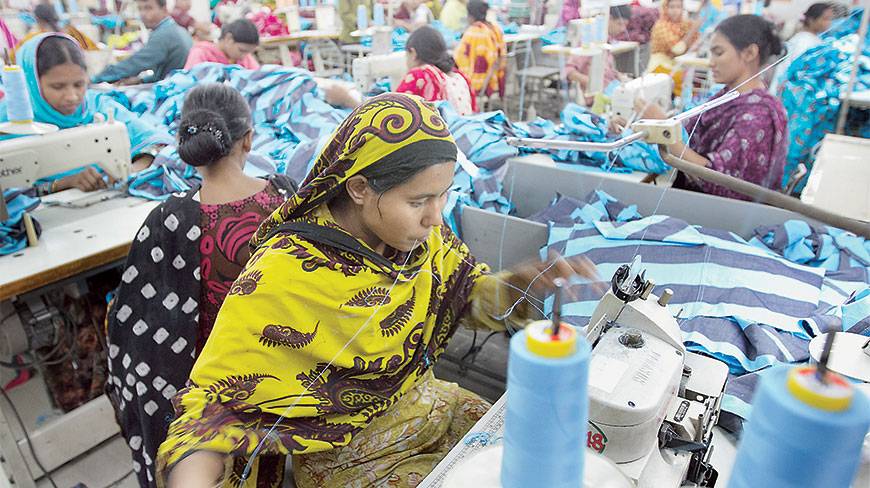 State Minister for Labor and Employment Mujibul Haque Chunnu has asked the newly appointed factory inspectors to acquire adequate knowledge about the existing labour laws for protecting workers' rights.
"It is your responsibility to protect the workers' rights," he said while addressing an orientation programme of 110 newly appointed inspectors in the city yesterday.
Speaking as chief guest, the state minister said: "Your prime task is to acquire knowledge religiously to perform your due job patiently in cooperation with the workers and owners." Labour and Employment Secretary Mikail Shipar asked the inspector not to hinder investment while implementing labour laws.
"The development of a industry will depend on your performance and you have to keep in mind that law is not to hinder investment and to create any obstacle,'' said Shipar.
The factory inspectors were appointed in the wake of two incidents like Rana Plaza building collapse and Tazreen Fashion fire incident and you have to work hard to avert this kind of accident in future, he said.
"In the past, we've seen that the factory inspectors don't have enough knowledge about the labour laws, which left the factory owners in trouble," said Bangladesh Knitwear Manufacturers and Exporters Association (BKMEA) Former First Vice President Mohammad Hatem, pointing at the roles and responsibilities of the inspectors.
Last year, the Ministry of Public Administration approved a labour ministry proposal for urgently appointing 200 more factory inspectors to fulfill the condition of Bangladesh Action Plan set by the United States for the restoration of GSP facilities.
The inspectors had been appointed from the Bangladesh Civil Service (BCS) candidates, who have already passed all the three tiers of the tests, but so far failed to secure any cadre posts.
On June 27, 2013, the US government suspended Bangladesh's trade benefits under the Generalised System of Preferences (GSP) in view of insufficient progress by the government in affording workers internationally recognised worker rights and work place safety.
The US government also imposed 16 conditions to get GSP facilities back, including recruitment of 200 factory inspectors.
Source: Dhaka Tribune