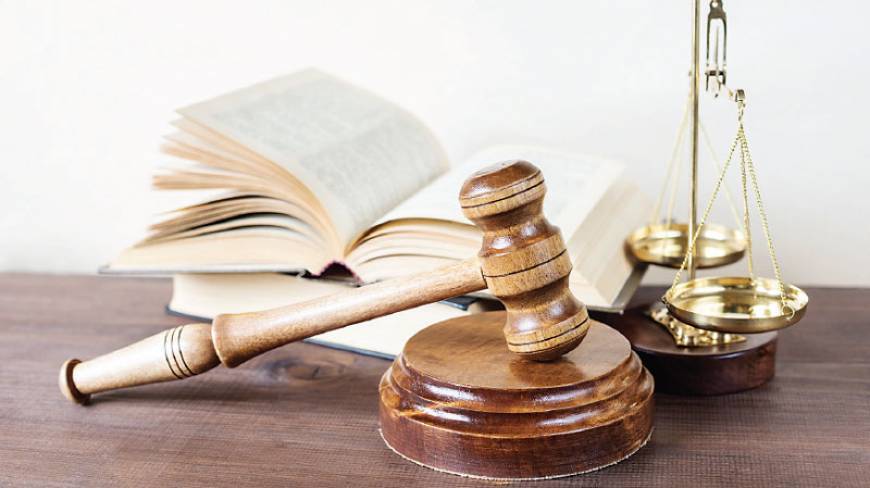 It is the nature of law to be direct and precise. Hence, paying our respect, we won't either. The legal system in Bangladesh when it comes to registering your business can be confidently termed "shady" in many cases, but the basics remain upright as always.
In order to gain a comprehensive insight into the prerequisites of making your business legal, we spoke to a man who lives and breathes the law, yet with an eccentric flair of his own.
Arunav Das Shuvro is a Barrister of Honourable Society of Lincoln's Inn, an Advocate of Bangladesh Bar Council, Faculty Member of American International University of Bangladesh, Head of Laws and Partner of London College of Legal Studies (North), Legal Advisor of Ahmad and Akhter Chartered Accountants, and Joint Secretary of Showhardo Foundation. The forgotten yet equally interesting introduction was his younger days as a Rockstar.
If one thing remained consistent, it was the crowd, for Arunav Das Shuvro remained a great performer (by both definitions) in both worlds.
"Once I started studying law, I found it to be fascinating. Being a lawyer, you need to meet different people each day, with numerous cases all varied in nature. Some people lose their lands, others lose their husbands. You're giving justice to these people and their circumstances," he said. "Let's be honest, in the densely populated country we live in, not every will follow the law. It would eventually fall upon the law makers to guide those who do not abide by the rules. And hence, the first step would be education. Luckily, I love teaching; the true meaning of it."
Subsequently, here are the facts Arunav Das Shuvro mentioned to be vital when starting up, in terms of sole proprietorship and partnership.
Sole proprietorship
A sole proprietorship, also known as sole trader, is a business entity owned by one single person; hence the name. It is never legally defined as a separate entity from the owner. Therefore, the owner of the business is solely responsible and held accountable for all liabilities the business incurs over time. The following are generic facts about sole proprietorships; a helpful tool for anyone looking forward to start their own businesses.
Key facts about sole proprietorships
Eligibility starts at the age of eighteen. Citizens from Bangladesh are eligible for a sole proprietorship only when they turn eighteen.
For a sole proprietorship, a local commercial address must be provided as the business address.
Profits from the business are treated as the income for the individual who owns the company, and is therefore subject to tax rate equal to that of personal income.
As any profits from the business will be taxed as personal taxes, proprietors do not need to audit their accounts.
The basic requirement for any proprietorship is a trade license.
Annual renewals of the trade license is a necessity.
Required documents and registration procedures
The following documents and information are required in order to register a sole proprietorship in Bangladesh:
The proposed Bangla name of the business.
Principal activities and their particulars.
The local business address for the business in a commercial area.
Providing the lease, the rental agreement, and the deed for the office space.
A copy of the owner's National Identification card.
Partnership
A partnership is generally a business agreement between two or more parties, where all agree to cooperate to develop their mutual interests. The partners in said agreements may be individuals, businesses, schools, governments, or any combination of the aforementioned partners.
A partnership must consist of a minimum of two partners and a maximum of twenty, according to Bangladeshi law. A partnership agreement is a mandatory requirement for procuring a trade license, and operating a bank account. All liabilities in a partnership venture must be shared by all partners.
In accordance to the law, the required licenses or permits, trade licenses and TIN certificates. Based on the nature of the business, other documents may be provided upon request. For example, meeting minutes of partners is a necessity for opening bank accounts in most banks in Bangladesh.
General requirements to start a partnership:
It is mandatory to have a partnership agreement.
Minutes of partners' meeting may be a requirement in many cases.
Procurement of a trade license from the local governing body.
Providing a TIN certificate immediately upon request.
Where applicable, providing VAT registration, and IRC in case of any business related to imports.
In case of businesses related to exports, providing an ERC is a must.
It is vital to get proper permission from the authorities in accordance to the nature of the business.
Source: Dhaka Tribune