The country never experienced such a terrible scene in the name of movement, says PM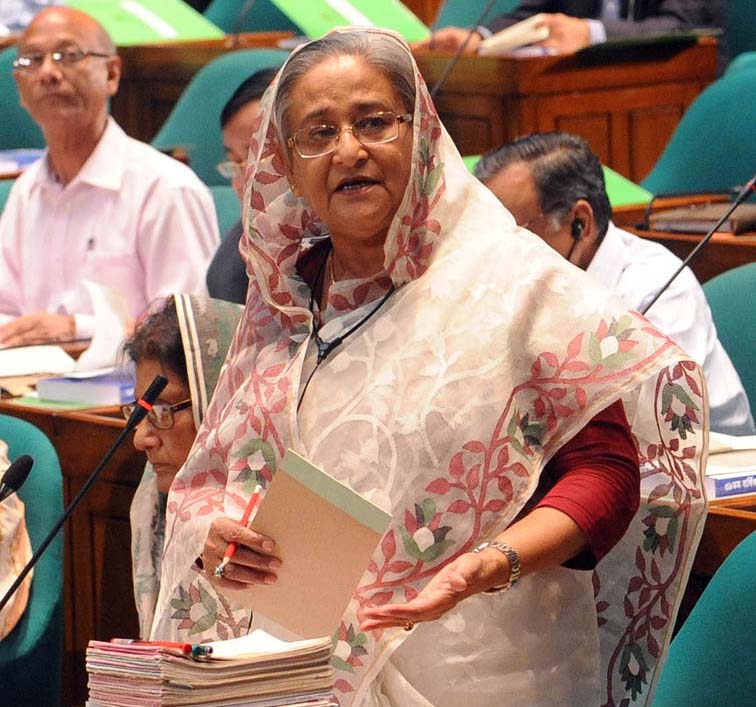 Prime Minister Sheikh Hasina has ruled out passing any law to ban hartal but favoured building a massive public awareness against all sorts of vandalism in the name of politics.
Replying to a question from treasury bench member MA Hannan in the Jatiya Sangsad on Wednesday, the prime minister said: "You cannot do everything by framing the law".
"People have to be conscious and should come forward to resist these kind of evil activities," she said adding such activities are never acceptable and a strong public opinion should be mobilised against them.
Pointing out the BNP-Jamaat led violent movement from the beginning of 2013 to January 2014, the PM said, "It's not politics, it's direct homicide."
Sheikh Hasina said the country never experienced such a terrible scene in the name of movement.
The country witnessed barbaric activities of putting transports, copies of the Holy Qur'an on fire, burning people alive and indiscriminate destruction of public and private properties, she said.
How can a politician claiming to be working for the common man push the country towards such anarchy, she asked.
However, the PM said: "At this moment I cannot say anything about it. It depends on the people. If every parliament member or people of the country want, then the action may be taken".
She said that it's the political right of every citizen to be involved in movement and struggle. But the activities of the BNP cannot be classified as movement. It is absolutely another form of militancy, the premier added.
Source: Dhaka Tribune