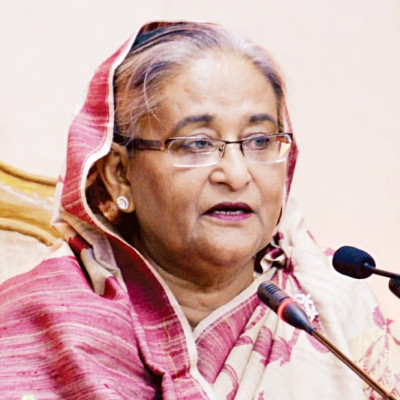 With incidents like the Gulshan and Sholakia attacks and secret killings, those who did not want the independence of Bangladesh and the development of the Bangalee nation are hatching conspiracies constantly, Hasina added.
She mentioned that terrorism and militancy have spread around the world. "At the ASEM Summit, I urged the global leaders to find out the root cause of this evil," Hasina added.
About the changing pattern of terrorism and militancy, she asked the law enforcers to receive stronger trainings keeping this view in mind alongside adopting newer technologies.
"Each force has to take steps in this regard carefully," she directed.
Hasina urged all to take good care of their children, as this is the responsibility of all guardians.
The children of well-off families are getting derailed though their demands hardly remain unfulfilled, the prime minister said, adding, "It seems having no demand unfulfilled might have caused mental depression among them."
She asked the guardians to spend more time with their children and try to get more information about their children. "Alongside providing proper education, guardians will have to ensure they [kids] are getting the main message of religion."
PM's Security Affairs Adviser Major General (retd) Tarique Ahmed Siddique and Principal Secretary M Abul Kalam Azad were present on the dais. SSF Director General Maj Gen M Safiqur Rahman delivered the welcome speech at the programme.
Source: The Daily Star