Nobody's mercy is needed to get Khaleda freed: BNP
Nayadiganta English Desk    03 October 2019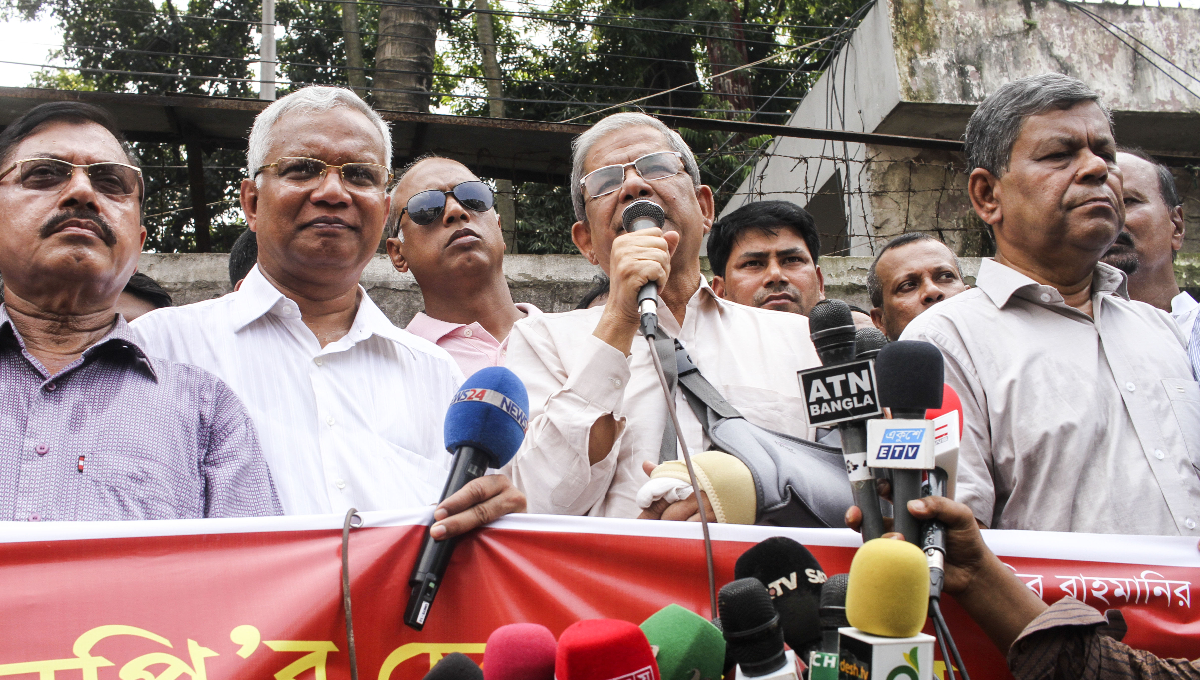 A day after a call by the party MPs to the Prime Minister for taking steps for releasing their chairperson on bail, BNP Secretary General Mirza Fakhrul Islam Alamgir on Thursday said Khaleda Zia will be freed through the legal process, not by anybody's compassion.
"Khaleda Zia won't be freed by the mercy of anybody. She'll surely be released on bail as it's her fair right to get bail," he said.
Speaking at a human-chain programme, the BNP leader also said the government will not be able to keep Khaleda in jail for a long time as people will free her through a movement.
He called upon the people of all walks of life and all the democratic political parties to get united to 'restore democracy in the country and force the government to free Khaleda from jail through a movement.
Sammilita Peshajibi Parishad organised the human chain in front of the Jatiya Press Club demanding release of Khaleda Zia.
On Wednesday, BNP MPs urged Prime Minister Sheikh Hasina to see their ailing chairperson Khaleda Zia for herself and take steps for her release on bail.
"We the seven MPs call upon the Leader of the House and the honourable Prime Minister please see for yourself Khaleda Zia, our three-time PM. We're sure if you see her, it'll evoke your humanitarian feeling and you'll feel the compassion for her, "said BNP MP GM Siraj.
Siraj along with BNP MP Md Zahidur Rahman, Md Mosharof Hosen and Rumeen Farhana met Khaleda at the BSMMU and had nearly an hour-long meeting with her.
On Tuesday, there other BNP MPs — Harunur Rashid, Advocate Abdus Sattar and Amimul Islam — met Khaleda at the SMMU and they said their jailed chairperson Khaleda Zia is willing to go abroad for treatment if she is granted bail.
Khaleda has been receiving treatment at the BSDMMU since April 1 last.
Khaleda has been in jail since she was convicted in Zia Orphanage Trust corruption case in February 8, 2018. She was found guilty in another corruption case later the same year, though her party claims both the cases are 'politically motivated'.