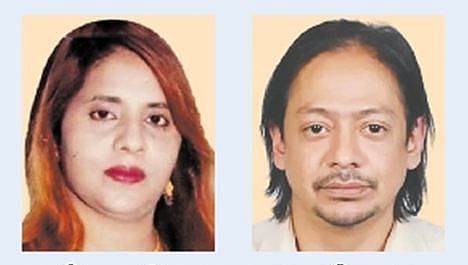 National Bank Limited (NBL) has disbursed Tk 6 billion (600 crore) in January-March of 2021 without approval of its board of directors and most of the documents related to these loans can't be found now.
Officials of Bangladesh Bank are also not finding these documents too. Since investigation is underway, the private bank's board of directors is also not approving these loans albeit these loans had already been disbursed at the instruction of a member of Sikder family, who is a director of the bank.
There has been a feud in the Sikder family over the control of NBL with the brothers taking a side and a sister standing against them. One party wants to approve their irregularities while another wants action against it.
In the meantime, Bangladesh Bank has sent a letter to the NBL, seeking the detailed information on the loans disbursed after 26 December. After that, Bangladesh Financial Intelligence Unit (BFIU) started investigating the irregularities and money laundering.
The BIFU officials carried out investigation in the bank's head office and its Mohakhali and Gulshan corporate branches on 7 and 8 April. BIFU is tasked with investigating the matter of money laundering. As a result, Bangladesh Bank and BFIU are jointly scrutinizing the overall operation of the bank.
Also Read
'Conflict in Sikder family over control of National Bank'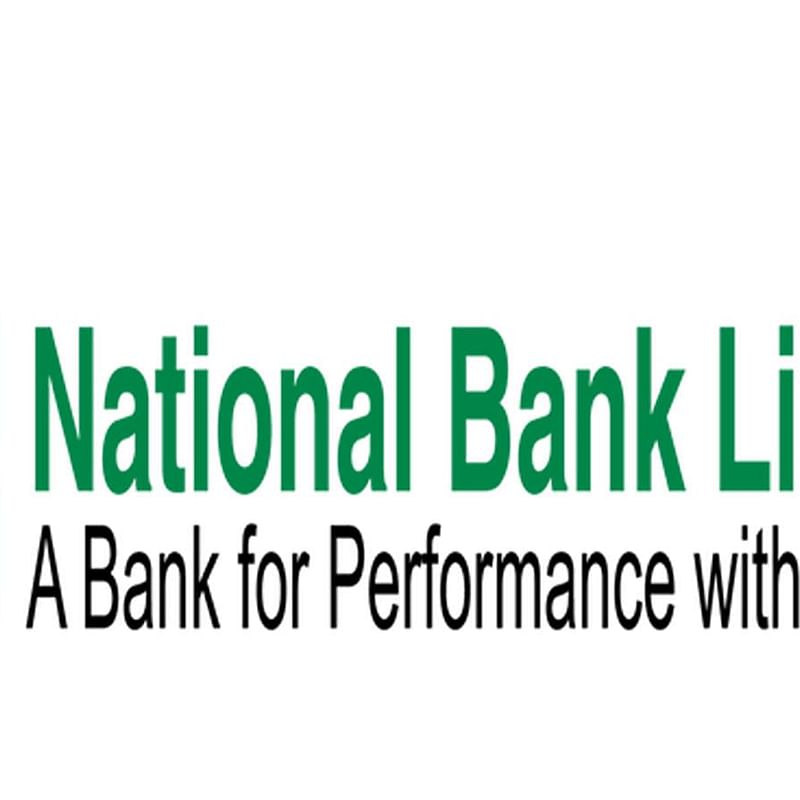 According to the NBL sources, the board of directors lastly approved loans at its meeting on 26 December last year. Since then, no loan was approved, but the bank disbursed loans worth Tk 6.24 billion (624 crore) raising question on its operation.
Meanwhile, Bangladesh Bank has removed the NBL's additional managing director ASM Bulbul from the position of acting managing director for his alleged involvement in irregularities. The central bank also ordered to restrict his access to all documents of the bank.
Prothom Alo has obtained the detailed update statements on NBL's loan disbursement. These records show a company named Shantana Enterprise was given Tk 1.64 billion (164 crore) loan privilege over the last three months. The company opened LC (letter of credit) to import medical equipment, which is yet to arrive. Shantana Enterprise has been shown as a real estate company in the loan documents.
The NBL's Gulshan branch is housed on the building owned by one of the company's owners. Since the owner developed a good relationship with several directors of the bank, the loans were disbursed without approval.
Loans worth Tk 830 million (83 crore) were also disbursed in favour of Friends Multi Trade Company, Tk 180 million (18 crore) for Step Media and Tk 90 million (9 corer) in favour of Rupayan Housing Limited.
Also Read
What is happening in National Bank?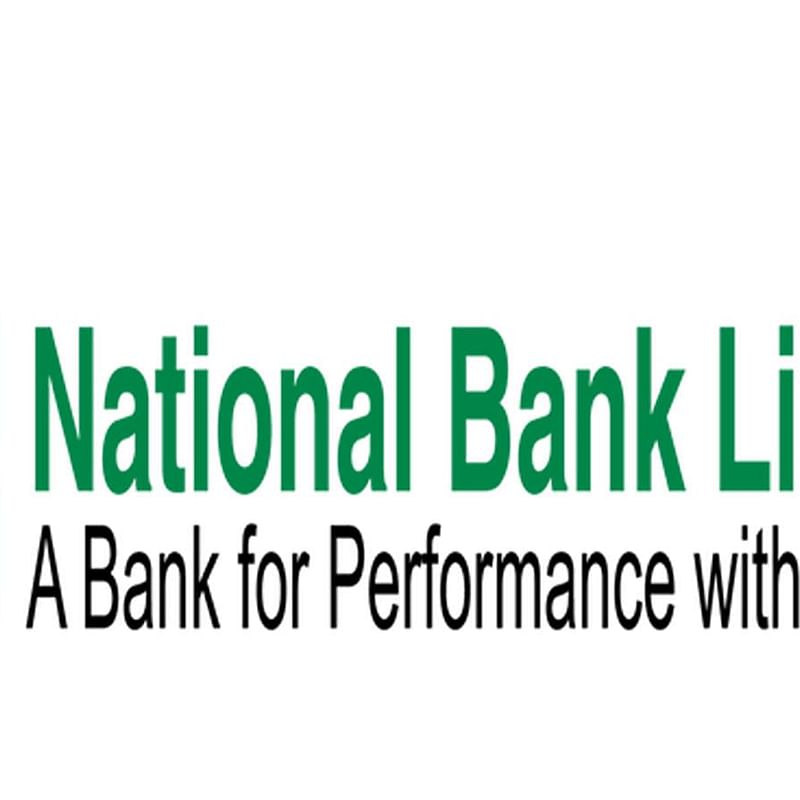 Besides, Sinha and Opex Industries was given Tk 400 million (40 coreo) in loan after approval verbally. Loans were also disbursed in favour of Saif Power Holding, Beximco LPG, Alesha Engineering and Services, Gachiata Aquaculture, CLC Power, Active Fine Chemical, Direct Fresh, Khan Sons BD, The Finery Limited, Dream Plus, Fashion Flash, Globe Travel Services, Global Embroidery and Tanzila Textiles during this time.
However, these loans were not approved by the board of the directors. Even permission letters were not provided for these loans.
Following the death of NBL chairman Zainul Abedin Sikder on 24 February, his wife Monowara Sikder became the new chairman of the bank. When Zainul Abedin Sikder was the chairman, his two sons Ron Haque Sikder and Rick Haque Sikder ran the bank. The directors were divided over running the bank after the death of Zainul Abedin Sikder.
Also Read
Sikder family amasses wealth in Las Vegas, other big cities of the world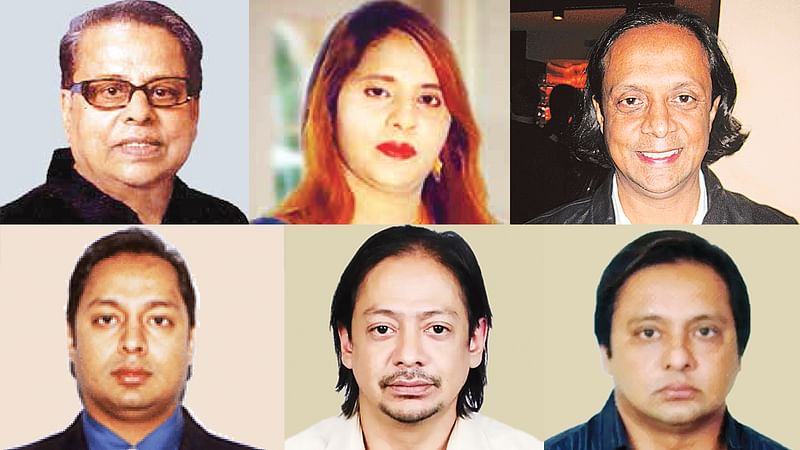 The discontent became more visible in the board of directors on 12 February. Proposal to approve loans disbursed by flouting rules were made on that day, but the daughter of Zainul Abedin Sikder and chairman of NBL's executive committee Parveen Haque Sikder opposed it. Directors other than those from Sikder family backed her. As a result, these loans were not approved.
Now Ron Haque Sikder and Rick Haque Sikder want absolute control of the bank. On the other hand, the chairman's daughter and lawmaker Parveen Haque Sikder and other directors want to revive the image and the financial loss of the bank.
So, she wants to protect it from her brothers. Besides, they are also trying their best to prevent the appointment of ASM Bulbul Ahmed as the managing director. The central bank has already barred the appointment of ASM Bulbul Ahmed.
NBL's incumbent chairman Monowara Sikder is controlled by her two sons Ron Haque Sikder and Rick Haque Sikder, who are also the director of the bank. Besides, two officials of Sikder Group — Naimuzzaman Bhuiyan and Badiul Alam – are also directors of the bank. They, too, support the sons.
Also Read
'I will shoot and cripple you for life' – Sikder Group MD threatens Exim Bank MD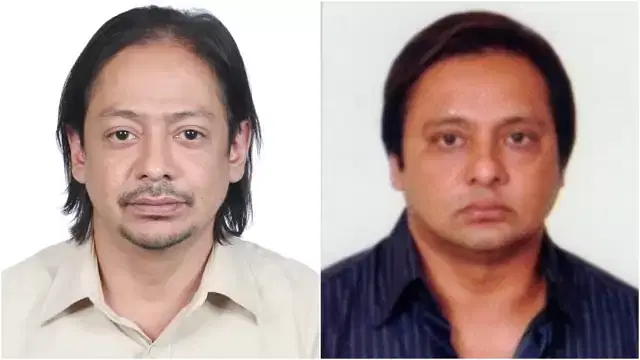 Parveen Haque Sikder has gone against them. Other directors Khalilur Rahman of KDS Group and Moazzam Hossain, Mabroor Hossain and Zakaria Taher of Hoassaf Group support her directly or indirectly. They want no more irregularity takes place.
Regarding this, chairman of the bank's executive committee, Parveen Haque Sikder told Prothom Alo, "No loan was approved after 26 December. As the head of executive committee, I was not informed about anything too. So, the managing director and other officials are liable for the loan disbursements. Action will be taken against those who are involved after the central bank's investigation ends. No more irregularity will be allowed in the bank,"
According to the NBL's February report, 15 business groups have taken loans worth Tk 200 billion (20,000 crore) out of Tk 400 billion (40,000 crore) form the bank. With Tk 38.08 billion (3,808 crore) in loan, S Alam Group is the largest borrower of the NBL. The figure was Tk 27.66 billion (2,766 crore) in 2019. Maisha Group of the late lawmaker Aslamul Haque has a loan of Tk 24.41 billion (2,441 crore), which was Tk 22.08 billion (Tk 2,208 crore) in 2019. Bashundhara Group has loans worth Tk 28.02 billion (Tk 2,802). It was Tk 10.5 billion (1,950 crore) in 2019. Beximco Group has a loan of Tk 18.57 billion (1,857 crore), which was Tk 17.69 billion (1.769 crore) in 2019. Nassa Group owns Tk 14.57 billion (1,457 crore) in loan to the bank. It was Tk 12.14 billion (1,214 crore) in 2019.
Others big borrowers are Bloom Success International (Tk 6.63 billion or 663 crore), Broadway Real Estate (Tk 6.15 billion or 615 crore), Helpline Recourse (Tk 2.58 billon or 258 crore), IPSU Trading (Tk 1.52 billion or 152 crore) and Grand Trading Enterprise (Tk 1.43 billion or 143 crore).
Former managing director of Meghna Bank Mohammad Nurul Amin worked at NBL at the beginning of its operation. He told Prothom Alo that it feels bad knowing the worsening condition of a functioning bank. The bank must be saved for the sake of the depositors. Bank directors and officials involved in irregularities will have to be replaced by others and the central bank must take a neutral role. A competent managing director will have to be appointed with giving him/her power. All will have to be brought under discipline by stopping disbursement of loans without approval. Only then the bank will return to a god condition, he added.
*This report appeared in the print and online edition of Prothom Alo and has been rewritten in English by Hasanul Banna