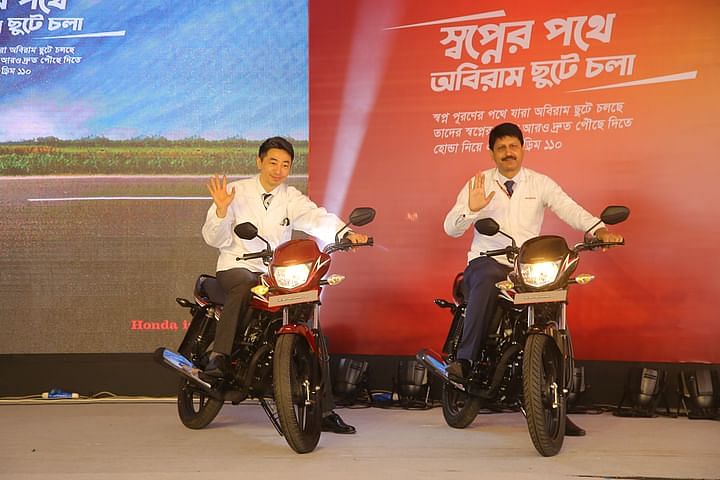 Honda Motor Corporation is set to bring a new motorcycle brand for Bangladeshi customers.
Dream-110 brand motorcycle will be assembled and manufactured at Gazaria in Munshiganj keeping average height of Bangladeshis, road condition of the country, financial ability and fuel efficiency in mind, the Japanese company said at a programme organised at Honda factory in Munshiganj on Wednesday.
In the programme, manufacturing company Bangladesh Honda Pvt. Limited said the mileage of Dream-110 would be 75 kilometer as Bangladeshi customers prefer fuel-efficient motorbikes.
There would be three colors of the motorbike–red, black and blue.
Company officials said the Research & Development (R&D) department of the company surveyed Bangladeshi bike users. They prepared the bike as per the opinion of the customers.
Managing director and CEO Of Bangladesh Honda Limited Himilhiko Katsuki said Honda will contribute to society by manufacturing the best product at a lower price.
Vice chairman of the company Naresh Kumar Ratan, Chief production officer Shoichi Satoh, Shah, and Finance and commercial department head Muhammad Ashequr Rahman among others, spoke at the programme.
Honda started assembling motorbikes for the first time in Bangladesh at a factory in Gazipur. They inaugurated their own factory at Gazaria in 2018.