By Rabindranath Trivedi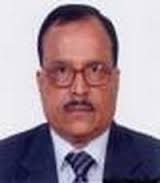 The US government in its report on international religious freedom for 2014 criticized Bangladesh for attacks on religious minorities after the January 5 national election, reports the daily star, October 14, 2015.' Government officials including police were sometimes slow to protect individuals, including members of minority religious groups, from violence and often reluctant to investigate violence incidents,' the report said. The US Secretary of State John Kerry submitted the2014 International Religious Freedom Report the United States Congress yesterday.
Rise of radical Islamists as well as greed of forceful occupation of properties of minority people have compelled hundreds of Hindu families to migrate to other countries. In most cases, law enforcing agencies, instead of protecting the minorities' families, have tried to defend the perpetrators, simply because of their political identity or social status. They would utter tired phrases about Bangladesh's tradition of communal harmony and religious tolerance. Everyone knows the self-congratulatory routine. A few bad 'unidentifiable' apples — the powers-to-be insist. The rest is fine, including those who usurped more than half of all land and property belonging to religious minorities and made them second-class citizen by introducing a State religion in the constitution.
In Bangladesh, Hindus cannot perform their religious rites openly and loudly at home and in public without protection and security. Hindus are insulted and threatened if they do so. Whilst the 15th Amendment does reinstate secularism, it neither revokes the status of Islam as the state religion, nor erases it from the Preamble that guides the Constitution and its spirit. The paradox of the communal frenzies under the cover of justice and good governance is a funny proposition in Bangladesh. Attacks upon Hindu families between September 2012 and January 2014 as it happened in 1990, 1992, 2001 and 2005 have been heavily criticized by The United States Government, European Union as well as India and other peace demanding nations and organizations. Everyday news of demolition of idols and vandalisation of Temples has been pouring in media but who cares?
Over the last four decades in Bangladesh , The religious minorities particularly the Hindus have been subjected to every conceivable form of indignity, socio-political discrimination, denial of equity and justice, dispossession of ancestral households under Vested Property Act, unequal application law, violation of Human Rights and Constitutional provisions, terrorizing and humiliation by using rape, vandalizing temples & worship places including forced convert to Islam and forced marriage to under aged girls and finally grabbing lands and compelled them for quit Bangladesh to take shelter in India as a "stateless citizens".
The population of religious minorities particularly Hindus have declined over last six decades from 28 percent in 1947 to 9 percent in 2011. It's an evidential fact that Hindus in Bangladesh unfortunately have been facing the music of great declination in respect of politico-economic and social status today, to the extent to which caste is declining as a social factor; it is reverting itself as a political factor. Our former generation in East Bengal began their life in the peculiar political environment of communal hatred, distrust and disgrace. We all know that Bangladesh is a product of double secessions. She has changed her identity twice in less than a quarter of a century. Overnight in August 1947, families that had lived as friendly neighbours for decades in British India became mindless enemies in Hindu India and Moslem Pakistan. But in East Pakistan, Moslem League government's sponsored oppression had caused a steady Hindu migration to India….. But why have the divided Hindu and Moslem states not been able to maintain a separate peace?
In the early fifties, the Hindus in East Bengal were politically, economically, and socially dominant in the region of East Bengal now Bangladesh. Numerically they were a minority, but they dominated the fields of trade and business, the administrative services and the professions. 'The Caste Hindus lived in towns, and the majority of the buildings and properties-in some cases more than 85 percent – in each town of East Bengal were owned by them .In undivided Bengal, they made-up 60 percent of the total population' The Hindu leadership in the Constitutional Assembly of Pakistan in Feb.1948 conceived the historic State-Language issue. It was the Hindu Leadership (1947-54) as the Leader and member of the opposition led the nation in the definitive direction to the constitution, parliament and democracy.
Hindu Leadership had abandoned the separate electorate system and their advocacy for the joint electoral system under a 5 pont secret agreement with Awami League in 1956, was a milestone in our national history. The Hindu leaders had mortgaged political party and votes to the Awami League after birth of Bangladesh. If there were no joint electoral system in 1970, Bangladesh would not have her genesis as a Republic in 1971.
Regardless of whichever party came to power in Bangladesh, repression of minorities has been present, as it has become a type of social disease within some of the Muslim population of Bangladesh in applying repressive actions on the Hindus and other religious minority groups. By and large, the successive Governments in liberated Bangladesh have followed the same policy as was pursued and practiced by Pakistan towards her Hindu and other minorities. The state turned authoritarian for fifteen years (1975-1990), military dictators ruled the country the initial constitutional commitment was gradually diluted by successive amendments through a martial law ordinance. In a study on minorities and politics of vengeance for over last seven decades, how millions of people have been killed or driven out of their homeland because of difference of religions.
We have more expectation from the Awami League government, the party which always talks about secularism. Also, during the time of Awami League government (1996-2001), we have noticed different high office positions were granted to people belonging to the minority population. This is not to imply that the minority people were chosen as a favor, but that they were given the position because they deserved it – irrespective of their status as a minority. This high position job placement was not seen during the BNP government.
Many believed that the agony of the Hindus would be over and they would regain their lost honor with the liberation of Bangladesh in December 1971. It was entirely a mistaken notion. Since the 1950 and 1964, there hasn't been any 'riot' in East Bengal/ Bangladesh if 'riot' involves some measure of resistance from the attacked side. However, a crore-plus minority population cannot be wished away. Bangladesh's liberation struggle raised slogans that were against special status to any faith. In that epic fight for freedom, religious minorities died in numbers much higher than their population proportion.
A fight for minority rights anywhere can only happen when the politically correct facade of 'tolerance' and 'acceptance' is replaced by an active struggle against religious militancy, for real-life equality under law and, most importantly, when the majority accepts pluralism as a pre-condition for a desirable future Unless there is a radical change of policies and establishing constitutional equal rights including (for proportional representation in jobs (both civil and army and police) and reserved seats in parliament, municipalities, university syndicates and high court benches) on the part of the present Bangladesh Government towards its Hindu minority, their future is indeed bleak and uncertain. They will, therefore, have to opt one of the options out of the three (conversion to Semitic cult, leave the country or commit suicide"). They may abandon their hearths and home in sorrow but in panic. Who knows what is in the womb of the future?
Rabindranath Trivedi is a retired civil servant, founder member of Swadhin Bangla ` Secretariat in 1971, freedom fighter, author and columnist and Secretary General Human Rights Congress for Bangladesh Minorities (HRCBM), an NGO affiliated by ECOSOC of the United Nations.
Source: AsianTribune