Bangladesh's top mobile phone operator Grameenphone stands accused of going back on promises they made to lure customers and then refusing to explain its fraudulent act.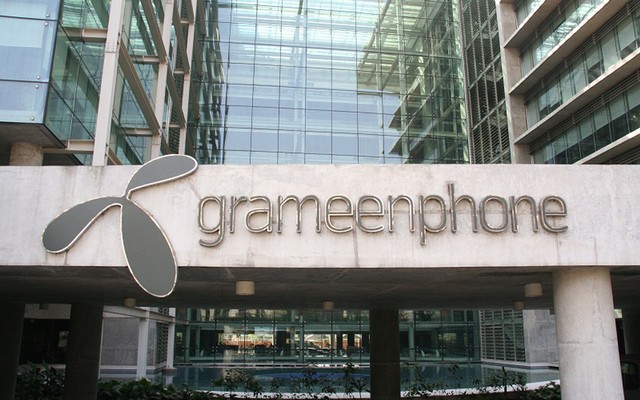 The operator promised its tens of millions of subscribers a minute's free talk-time to compensate for frequent call drops and then discontinued it without letting them know, regulators were told by clients.
Grameenphone's high-spending marketing communications machine went to town big time over the 'one-minute compensatory talk-time' to rope in new subscribers and then the service provider reneged on it, something that consumer rights campaigners say is 'nothing short of cheating'.
Grameenphone, majority-owned by Norway's state-owned Telenor, has more than 50 million subscribers in Bangladesh — the largest subscriber base among mobile phone operators in the country.
"Grameenphone has made its subscribers suffer after promising them a good network. In a word, this is cheating," said Consumers Association of Bangladesh (CAB) General Secretary Humayun Kabir Bhuiyan, speaking to bdnews24.com.
Grameenphone denies the charge, asserting customers were indeed informed of the compensatory talk-time being discontinued, but cannot say when and how it was done.
Nor could Grameenphone's Head of External Communications Syed Talat Kamal say how much talk-time they offered to subscribers to make up for the call drops.
Industry estimates suggest a major operator such as Grameenphone makes billions of takas in extra revenue when millions of callers have to make repeated new calls in an on-going conversation.
Grameenphone is the most expensive of the six mobile operators in Bangladesh and traps tens of millions of pay-as-you-go callers into accepting 10-sec pulse billing system rather than the usual one-sec pulse offered to post-paid subscribers.
Grameenphone officials refuse to divulge details about the postpaid-prepaid ratio, but industry insiders say the number of post-paid (on contract) customers is less than 2.5 million, which means as much as 95 percent of its customer base is pre-paid or pay-as-you-go users.
A Grameenphone user, on a post-paid package, pays Tk 1.20 plus VAT and other taxes, much costlier than other operators.
The regulators' repeated failure to meet its own deadlines to introduce number portability has made it easier for the big companies to exploit its huge customer base.
"They cannot move to another operator offering much cheaper options because they want to retain the number," said the CAB general secretary.
Call drops have become a huge problem in neighbouring India too and consumers rights groups there have blamed the government for not moving firmly against the 'massive rackets'.
They say it is as much due to failure of networks to take the load of a fast growing subscriber base as to a desire to profit on the sly.
Grameenphone announced this special 'compensatory offer' last October as it celebrated the milestone of achieving 50 million subscribers.
A day before that, a rival operator had begun a similar service describing it as 'a minute back on a call drop'.
Grameenphone's Chief Marketing Officer (CMO) Allan Bonke had then promised a 60-second compensation for customers facing call drops each time, so that they retained faith in "our powerful network".
The Grameenphone network is massively powered by the state-owned fibre optic network of Bangladesh Railway in a cross-sector infrastructure sharing, hailed as the first of its kind in this region.
Launched in 1997, Grameenphone claims to have 99 percent surface coverage in the country.
The call-drop compensation scheme, starting Oct 1, 2014, was offered to anyone in the Grameenphone network – but for a maximum 300 seconds or five minutes a day.
The Grameenphone advertisement said the customers would be sent an SMS notifying that they have received the compensation.
The lost talk-time would be credited to the monthly bill in case of post-paid subscribers, the advertisement said.
But subscribers have a different story to tell.
Many of them say they were compensated 'once or twice' after the announcement but Grameenphone did not inform them about discontinuing the scheme.
They said they received no SMS at any point of time, nor did they see any media announcement.
Senior officials at BTRC, the regulators, spoke of the abnormal rise in call drops on the Grameenphone network.
"They did not put enough emphasis on network to match the large and growing number of subscribers. And now you can see how this call drop menace is growing," one BTRC official told bdnews24.com, speaking on condition of anonymity.
"Grameenphone had told BTRC about the issue of compensation for call drops. But there is no information forthcoming about when it stopped or how were customers notified, if at all they were," the official said.
BTRC has made it mandatory for operators to inform the regulator and the customers of any new 'offers' or cancellations.
Afsana Raihan, a loyal Grameenphone customer for more than 15 years, told bdnews24.com the call drop frequency has risen sharply since June.
"In many cases, the call drops soon after it is received. In one instance, I got cut off four times on a three-minute call."
Afsana said only twice after the announcement did she get compensated – and for two minutes.
Sohel Rana, a resident of Dhaka's Kuniparha, complained his calls dropped at least 100 times in the last one year and he was compensated not even for a minute.
When post-paid subscribers started facing the call drops since June last year, Grameenphone put it down to "systems upgrade". bdnews24.com has received numerous calls from subscribers about being let down by the service providers.
BTRC's outgoing chairman Sunil Kanti Bose is out of the country and could not be reached. Vice-chairman Ahsan Habib Khan was unwilling to comment.
Of Bangladesh's more than 120 million mobile phone subscribers, as on January 2015, Grameenphone boasts more than 50 million or 41.6 percent, according to BTRC.
The company, the only telecom operator which has gone public with roughly 10 percent of its shares traded on stock market, is the biggest money spinner in the industry in Bangladesh.
Norway's Telenor, which runs businesses in several other countries but makes more money in Bangladesh than from its other subsidiaries including India's Uninor, owns 55.8 percent share in Grameenphone.
Source: bdnews24