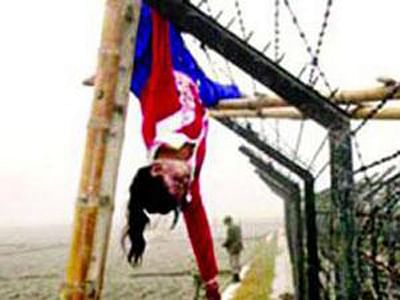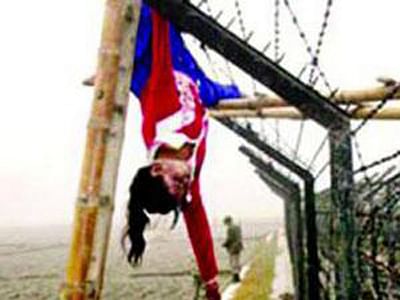 They have made their all-out efforts to get justice despite their limitations but the long wait of the parents of Felani is yet to end.
Now despair has gripped the ill-fated parents of Felani who was killed by members of Indian Border Security Force (BSF) along the Kurigram border nine years back.
Bangladeshi girl Felani, who used to work as a domestic help in New Delhi, was shot to death by the BSF members along the Anantapur border in Kurigram on 7 January 2011, while returning home crossing the barbed-wire fence along with her father.
Later, BSF troops hanged her body on the barbed-wire fence along the border.
Felani's death triggered a huge global outcry as a picture of her body, which was hanging from the barbed-wire upside down, went viral. The BSF men handed over the body a day after her killing.
Following widespread criticisms, BSF started investigation into the incident and submitted a charge sheet against its constable Amiya Ghosh who shot the girl.
Later, in the wake of widespread criticism of the acquittal, BSF decided to revise the murder trial. However, another judicial court upheld the previous verdict and acquitted Amiya Ghosh again on 2 July 2015.
Following this, Felani's father Nurul Islam with the help of human rights organisation Manabadhikar Suraksha Mancha (MASUM) filed a writ petition with the Supreme Court of India.
Later, Indian Supreme Court bench, headed by the chief justice, served show cause notices to several bodies concerned, including the home ministry, in this regard.
"I went from door to door seeking justice in the last nine years but yet to get justice. The date of the trial proceedings deferred several times. How would I get justice in this situation?" said Felani's father Nur Islam to the news agency.
The last date of hearing was 18 March 2020, but the hearing did not take place due to COVID-19 pandemic, he said.
Jahanara Begum, mother of Felani, demanded justice drawing the attention of the government of the two countries.
"If the authorities concerned take effective measures to hold virtual hearing, then the case will be disposed of soon. Otherwise, the writ petition hearing will be held after the improvement in the COVID-19 situation," he said.
"I hope Felani's family will get justice," he added.