Farhad Mazhar rescued
Relieved, but many questions remain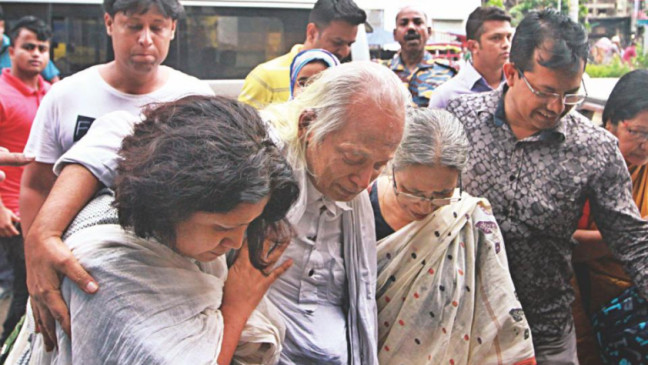 We are happy and relieved that Farhad Mazhar was rescued and returned to the family unharmed after an 18-hour ordeal. The efficiency of the police is certainly commendable, but there are several questions surrounding the entire episode because the way the whole incident has played out creates much apprehension and confusion.
There are several questions that stir our thoughts. Firstly, if, according to the police, his movement was being constantly tracked, why was he not waylaid in any one of six locations that he was tracked in?
Secondly, we wonder why he could not be recovered while still in the custody of the "abductors" or at least immediately after he was released. Because, reportedly, Mazhar, after being released from captivity, went to a restaurant where he had his meal and then boarded a bus for Dhaka. It means that a considerable length of time had elapsed between his release and rescue from inside a bus by the police. Had a rescue operation been mounted while he was still in custody of his "abductors," many questions would have been answered.
Thirdly, how did Mazhar manage the ticket of a bus that had only three other passengers on board, a rarity given the heavy post-Eid rush on private carriers?
Fourthly, how does one reconcile the matter of his carrying a bag when he was accosted in the bus, which his family members have contradicted, and which the CCTV shows he was not carrying when he left the house?
The home minister has added a totally unexpected twist to the story by expressing his relief that the victim was not sent across the border. How would the abductors benefit from that?
There is a sense of unease in the public mind because apparently there are powerful gangs in the country who are not only capable of abducting an individual by whatever means and methods, but are also able to carry him across one end of the country to another with impunity.
The sooner these questions are answered, the better it is for all.
Source: The Daily Star editorial