Bangladesh has received Tk 2.43 billion ($30.43 m) spot orders at the month-long Dhaka International Trade Fair, which is more than double the direct sale at the fair.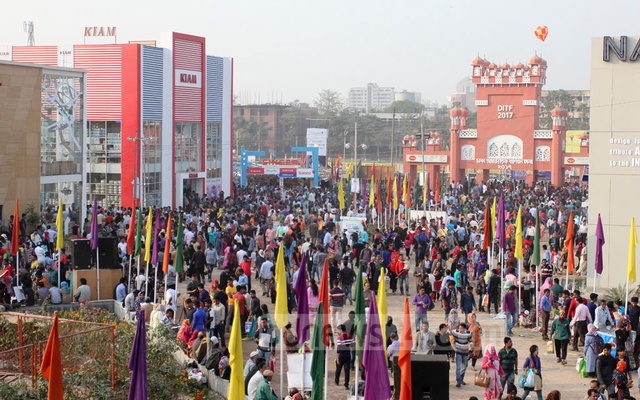 "The spot orders are worth around Tk 2.43 billion is more than double the sale this year," said Begum Mafruha Sultana, Vice-Chairperson of the Export Promotion Bureau.
Goods worth over Tk 1.135 billion were sold in the fair, she told the closing ceremony on Saturday.
Awards were distributed among the companies for the attractiveness of pavilions and stalls. Walton Hi-tech, Akhtar Furnishers, Hatil, and Akij Food and Beverage won awards under the premier pavilion category.
Walton paid the highest amount of VAT in the fair – over Tk 3.4 million. Regarding VAT paid in the fair, Rangs is second with over Tk 2.8 million VAT and Hatil third with around Tk 2.2 million.
Public Administration Minister Syed Ashraful Islam, the chief guest at the prize giving ceremony.
"Businessmen, industrialists, farmers, all are taking the country forward. Bangladesh is making improvements in all global rankings…I think Bangladesh will improve more under the leadership of Prime Minister Sheikh Hasina," he said.
"Once Bangladesh was called a bottomless basket. But the time has changed. The country is not like what it was five years ago," Syed Ashraf added.
Apex trade body FBCCI's President Abdul Matlub Ahmad and Finance Secretary Hedayetullah Al Mamoon were also present.
Source: bdnews24