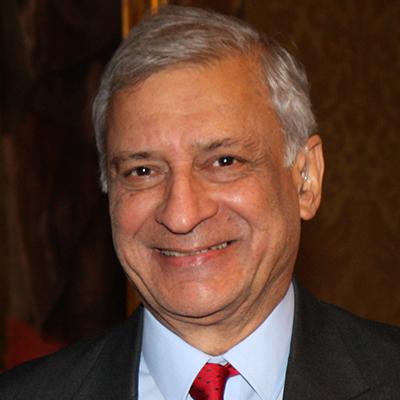 Commonwealth Secretary General Kamalesh Sharma has said Bangladesh, India and Pakistan have made remarkable progress in youth literacy, with an average rise in literacy levels of about 18 percent since the mid-90s.
"Considering this region as a home to the largest number of young people in the world, it is vital this generation is equipped with skills that will see them into work life," he said in a statement on International Literacy Day.
Quoting a South Asia regional study by Unicef, the secretary general mentioned that 27 million children between the age of 5 and 13 are out of school in Bangladesh, India, Pakistan and Sri Lanka.
The Commonwealth will remain vigilant in advocating continuing improvement in the quality, access, and relevance of education for all Commonwealth citizens, with the advancement of literacy rates as a critical need in this work, said Kamalesh Sharma.
He said literacy skills are a necessary tool for lasting social and economic transformation, according to the statement. "This year's theme for International Literacy Day 2015, 'Literacy and Sustainable Societies', draws together vitally important Commonwealth priorities: social and economic inclusion through education, and sustainability," said the Secretary General.
Advancing literacy rates among girls, for example, can be the vital catalyst in breaking the cycle of poverty and reducing the incidence of early and forced child marriage, creating the ground for opportunity and stability for future generations, he said.
While globally the number of children out of school remains unacceptably high, encouraging progress has been made in some regions.
Out-of-school rates for children in Commonwealth countries in Sub-Saharan Africa are estimated to have dropped from 16.8 million in 2000 to 11.8 million in 2015 – a positive step towards meeting global sustainable development goals.
At the 19th Conference of Commonwealth Education Ministers in June 2015 in The Bahamas, Ministers committed to support the continued development of the continuum of lifelong learning, and recognised the key role this plays in the economic and social development of Commonwealth countries.
Ministers called for continued efforts to ensure that those who have not completed school, or not had access to basic education, or wish to continue their professional development, are given lifelong access to support in numeracy, literacy, and skills for employment.
The Sustainable Development Goals to be adopted next month at the United Nations General Assembly in New York, will also aim to ensure inclusive and equitable quality education and promote lifelong learning opportunities for all.
The Commonwealth now has a new tool to help member countries achieve critical education sector goals.
Another recent education initiative, Commonwealth Class, has connected children and teachers in a hundred thousand schools from around the world to learn about each other and to collaborate in deepening and diversifying school curricula and advance understanding of the Commonwealth and its values in young minds.
As part of this initiative 'English for the Games' worksheets aimed at encouraging literacy skills were developed jointly by the British Council and Commonwealth Secretariat, and built on interest in the athletic disciplines of 2014 Commonwealth Games to offer schoolchildren appealing and accessible pathways for improving their reading, writing and comprehension.
Source: The Daily Star