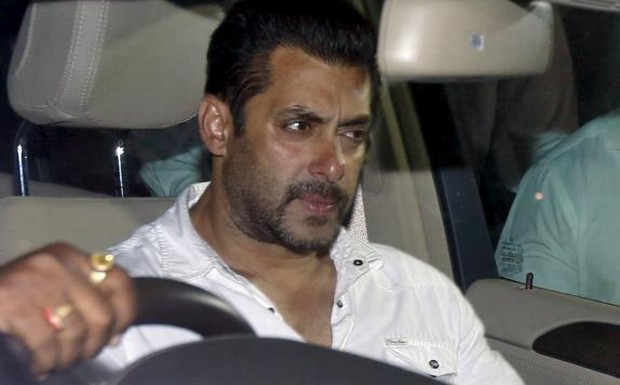 An Indian court postponed a five-year prison sentence handed down to Bollywood star Salman Khan on Friday pending an appeal, two days after a criminal court convicted him of killing a man in a hit-and-run accident 13 years ago.
The postponement and bail extension drove up shares of at least one firm having commercial ties with Khan, one of Bollywood's most bankable actors who is working on several projects worth millions of dollars.
"We cannot take pleasure in seeing someone inside (jail) while his rights are being decided," Bombay High Court Judge Abhay Thipsay said after admitting Khan's appeal against the lower court's Wednesday order.
The criminal court had convicted Khan, 49, of culpable homicide on charges he lost control of his car when driving under the influence of alcohol in 2002 and rammed into a group of people sleeping on a pavement.
Khan denies being behind the wheel, contradicting the testimony of several witnesses. In March, the actor's driver said he had driven, while Khan rode in the passenger seat.
Inside the high court on Friday, Khan's lawyer Amit Desai argued that the criminal court had ignored evidence that a tyre burst caused the accident. Desai also objected to the lower court's decision to not take into account views of one of the passengers who was in the car when the accident happened.
Khan will need to surrender his passport and submit a bail bond of 30,000 rupees ($469). The High Court will next hear the case on June 12.
Hundreds of fans celebrated outside Khan's flat in a suburban seaside area of Mumbai, while shares of movie production and distribution firm Eros International surged as much as 8 percent after the news.
Shares of textile company Mandhana Industries, which works with Khan's foundation to design and distribute the "Being Human" clothing range, also rose.
Source: Bd news24