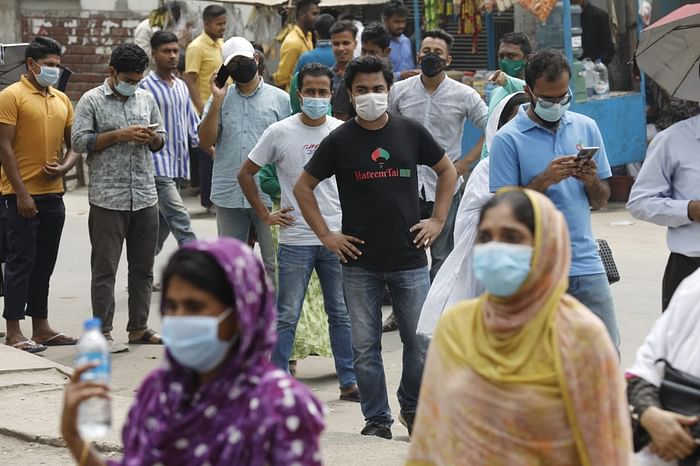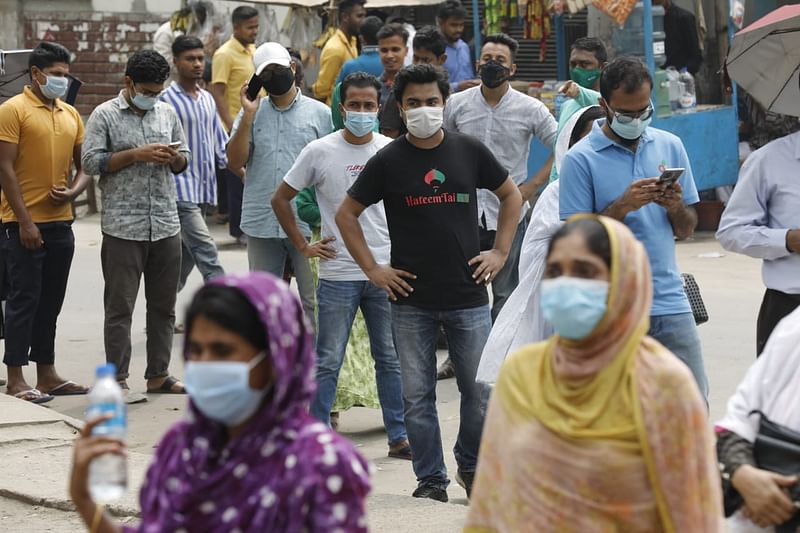 Bangladesh has reported the highest number of new cases of novel coronavirus in a single day, with 59 deaths in 24 hours.
The number of detected novel coronavirus cases, according to the government, rose to 617,764 as 6,469 more cases were reported, after testing 24,198 samples, including rapid antigen tests, in the last 24 hours until 8:00am on Thursday.
Earlier on Wednesday, 5,358 cases were reported and 5,042 and 5,181 more cases on Tuesday and Monday respectively.
The rate of detection in the last 24 hours was 22.94 per cent.
The health directorate said the number of total recovery stood to 544,938 until Wednesday.
Bangladesh detected first coronavirus patient on 8 March and recorded first death on 18 March.
Meanwhile, the government has issued 18-point directives including running all offices and factories with half of the manpower to contain the spread of coronavirus in the country. The directives will be in force from now across the country and remain effective for next two weeks.