The government has asked Bangladesh Telecommunication Regulatory Commission (BTRC) to take initiatives for re-registration of all mobile SIMs.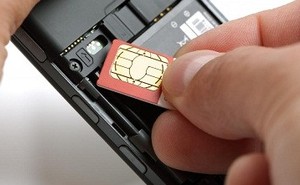 The order came a day after the BTRC chairman said 'properly' registered SIM cards did not need to be registered again.
Minister of State for Posts and Telecommunications Tarana Halim confirmed bdnews24.com that they had written to the BTRC.
There are 128.7 million mobile phone subscribers in Bangladesh until July, BTRC data showed.
Asked about outgoing BTRC chief Sunil Kanti Bose's comment, Halim said, "They (BTRC) were waiting for the directive. We sent them the letter today."
She said her ministry planned to kick off the process this month after a meeting with mobile-phone operators.
SIM re-registration process had been ongoing for the last three months but even those who registered their SIMs properly will be included in the process, she added.
"Those who have properly registered their SIMs recently will have to re-register," the state minister said. "I believe the people will assist us for combating militancy and ending extortion."
The High Court ordered the operators last year to switch off all unregistered SIM cards.
In its letter, the Posts and Telecommunications Division asked the BTRC to inform subscribers through SMS to register their unregistered or registered SIMs between Sept 10 and Dec 10.
Otherwise, the SIM cards will be deactivated, it added.
source: bdnews24