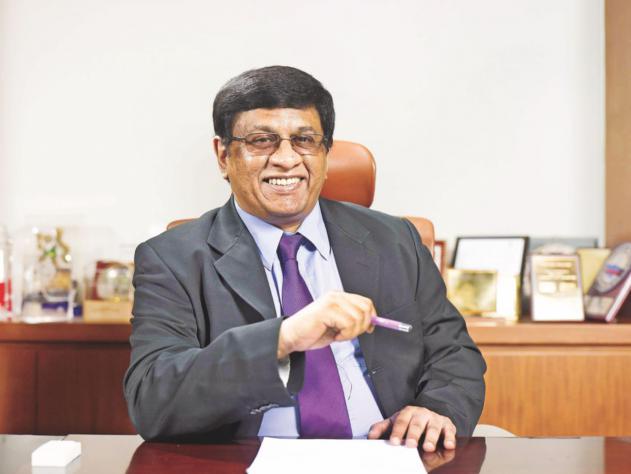 Large investments are required in power and energy and other big infrastructural sectors in order to achieve a sustainable 7 percent economic growth rate, and foreign investors can take the opportunity, said a local banker.
"As Bangladesh economy is forecast to grow by 7 percent in the coming years, an ambitious public infrastructure investment programme is necessary to support economic activities and help Bangladesh become a middle-income country by 2021," said Sohail RK Hussain, managing director of City Bank.
There are no arguments about which key areas need large-scale investment support. There are certain sectors where lots of works need to be done, where the growth potential and return potential for the investors are very high, he said.
The sectors include infrastructure, energy and power, leather, apparel, food processing, pharmaceuticals, tourism, agro business and ICT.
Besides, there are a number of public-private partnership projects that would provide foreign investors lucrative returns, he said.
Hussain's comments came in an interview with The Daily Star on the sidelines of the Bangladesh Investment Summit, Asia, which took place last month in Hong Kong.
He said country-level investment summits are significant events that can showcase a country's growth potential to a sizeable foreign audience. These summits are important to attract both direct and non-direct foreign investments into a country.
At such summits, investors can gather valuable information on the key sectors of investment as well as learn the technical details related to making the investments.
"We at City Bank act as intermediaries between the investors and the destination country, which, in our case, is Bangladesh," he said, adding that this type of conferences is necessary for Bangladesh in many ways.
The summits offer the Bangladeshi businessmen and also the public sector a platform to get closer to prospective foreign investors.
Hussain said the country has pursued a series of liberalisation policies to attract foreign investments.
"These reforms, combined with a stable political situation, have helped in achieving the impressive GDP growth rate that we are now enjoying for many years."
He said this year's summit was a unanimous success.
"Lots of investors, global and regional players, private equity funds, banks and industry giants from Hong Kong and other countries like Malaysia, China, Singapore and Middle East participated in the summit, and so did a few big family funds."
Bangladesh's strategic economic vision is integrated with and tied to China's 'One Belt, One Road' programme, according to Hussain.
"We want to reap the benefits of pushing this long-term strategy across Asia, and the starting point of that marathon run should, logically, have been Hong Kong."
The banker said there is no doubt that Bangladesh is still not getting the expected level of FDI.
"The outside world seems still not fully convinced about our political stability and our consistency in good economic growth performance."
The other factors such as energy shortage, limited infrastructure, overlapping administrative policies and unexpected delays in drawing up feasibility for projects have also contributed somewhat negatively, he said.
The country needs to take further effective steps to overcome these issues, some of which are perception-based and some real.
Both the public and private sectors need to cooperate in developing the infrastructure and implementing economic reforms, he said.
"We also need to modernise the laws relating to business and investment operations putting emphasis on adopting international best practices."
The development of new industrial parks can play a very important role as well.
Economic and commercial diplomacy too, at both global and bilateral levels, can help overcome a lot of the perception related hurdles.
"In short, the new narrative of a rising and a new Bangladesh needs to be proactively formulated and told in a systematic, consistent manner."
Being one of the leading financial institutions in the country, City Bank believes it can play a part in that, he said.
City Bank has been a part of the Bangladesh Investment Summit since the beginning of the event. "Over the years, we have basically developed certain expertise in holding international events like this."
Besides, City Bank has all the required gears to fully facilitate the banking operations of foreign investors, Hussain said.
"We are equipped with all the know-how of cross-border financial transactions in this regard. We can provide the investors an easy and hassle-free banking platform and all the associated solutions they need."
When the bank deals with foreign investors, it talks about the country's latest achievements, ongoing developmental projects in the pipeline and the expected macro level outcomes from those, Hussain said.
"We also highlight the government's commitment towards nation building, and emphasise the large, young and hard-working workforce that we have. We also stress the vibrant private sector and a large local market," he added.
 Source: The Daily Star