Stern punishments should be handed down to those who are hokding top government offices with fake freedom-fighter certificates, a former bureaucrat and a senior lawyer suggest.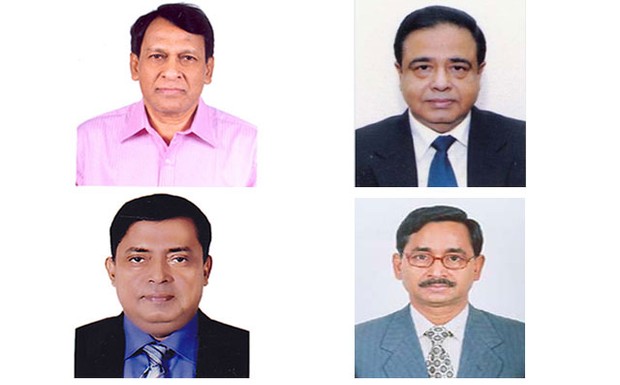 They fear that this idea of getting a fake certificate for special facilities might spread if these fraudsters do not face fast measures and punishments.
The Anti Corruption Commission had recommended revoking the freedom-fighter certificates of these officials and legal measures against them after it found proof that they had got their certificates through illegal means.
The government on Sunday decided to revoke the freedom-fighter certificates and relevant gazettes of four secretaries and a joint secretary.
They are Health Secretary Nazib Uddin Miah, Public Service Commission Secretary AKM Amir Hossain, former PMO Secretary Mollah Wahidduzzaman, now chairman of the Privatisation Commission, former Liberation War Affairs Secretary KH Masud Siddique, currently OSD (officer on special duty), and the same ministry's Joint Secretary Abul Kasem Talukder, also an OSD now.
Reacting to that, former cabinet secretary Akbar Ali Khan on Sunday night told bdnews24.com: "This is unethical. Revoking the certificate is not enough, these five should not be in any government job from now on."
"It will take a long time to take actions against them in line with the public service rule," said Khan, who worked at the top level of the administration for a long time.
"That will continue. But they extended their service tenure by obtaining fake freedom-fighter certificate and that is a criminal offence. Stern measures should be taken against them right now," said the former caretaker government advisor.
Senior lawyer Barrister Rafique-Ul Haque expressed frustration and concern over the fraud.
He said, "What do I say to this – we all should hang ourselves after this incident!"
"If our top bureaucrats do such things, what will the general people do?" he asked.
"People at the liberation war affairs ministry have done this. Those who will catch thieves are themselves thieves. How do you expect the country to move forward?"
He also said tough punishment was the only 'reward' these officials should get.
Source: bdnews24