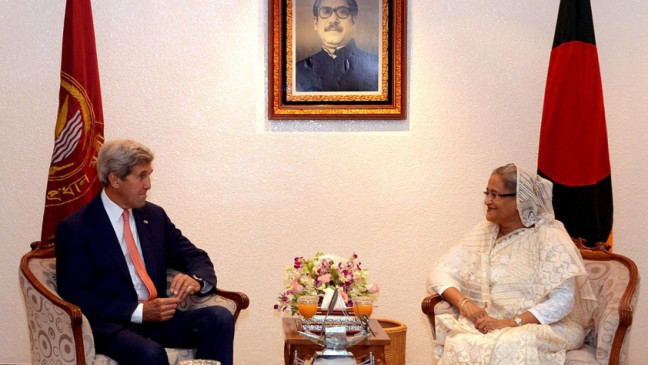 As for the 'assurances to consider' extradition of the killers of Bangabandhu, wasn't the same assurance given during his predecessor's visit to Dhaka in 2012?
The BNP seems to be happy too because, according to the comments of the secretary general of the party after the Khaleda–Kerry meeting that, "They (US) are full of hope, and we are also hopeful that Bangladesh will see economic development as well as establishment of democracy here with the help of the US." And this is where one would like to take issue with the BNP position as far as 'establishment of democracy' is related. No party worth the salt, and one that has any democratic credentials, and if it wants to be taken seriously by the people, can ever think of establishing democracy with the help of a third country. It may go to power that way, but establish democracy it can't.
The only party that is perhaps unhappy is Ershad's Jatiyo Party for the apparent short shrift it got during the Kerry visit. But that is perhaps also an expression of how the US actually views the current political dispensation in the country.
Source: The Daily Star