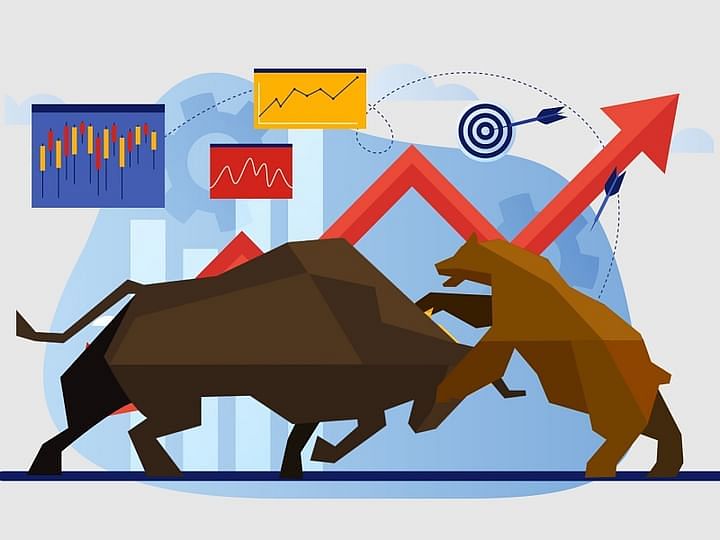 The market capital of the country's main stock exchange Dhaka Stock Exchange (DSE) has topped Tk 5 trillion for the first time. With that, DSE's main index DSEX rose to its highest in two years after a big rise on Thursday. At the end of Thursday, the DSEX index rose 139 points or about two and a half per cent to 5,909 points. Earlier, on 29 January 2019, the index peaked at 5,925 points.
The Bangladesh Securities and Exchange Commission (BSEC), the regulator of the capital market, has taken initiative to investigate whether there is any manipulations behind the abnormal rise in the share price of some companies in the stock market in recent times.
BSE's initiative on Tuesday caused the index to fall sharply on Wednesday. The BSEC backtracked on its decision of inquiry on Wednesday afternoon. There was a big rise in the stock market index yesterday following the news. Besides, investors also became more interested in the market yesterday following the news that the interest rate on margin loans, loans taken against shares, has been fixed at a maximum of 12 per cent.
Ultimately investigation was postponed. The BSEC says the investigation has been postponed not dismissed in the interest of investors so as not to disrupt the normal pace of the market. They also say, this decision will be resumed in the future if necessary.
Many have criticised the decision of backtracking from the investigation. Former BSEC chairman Farooq Ahmed Siddiqui said, "Once a decision is made, it is not right to move away from it the next day. Rather, the decision should be made by the regulatory body after reviewing its immediate, medium and long-term effects before making any decision."
Meanwhile, at the end of yesterday's transaction, the market capital of DSE has risen to Tk 5 trillion (501, 610 crore), which is the highest in the history of the country's stock market so far. The market capital of DSE has increased by about Tk Tk 114 billion in one day.
The market capital saw the escalation due to rise in share price of banks and financial institutions, multinational companies and large quality companies. Market capital usually acts as an indicator of how big and deep the stock market of a country is. As the share price rises, so does the market capital. Market capital falls when the share prices fall.
"After the new commission took charge, the market has been going up for some time due to various reasons. However, the way in which the index is growing rapidly is unwarranted. It becomes sustainable when the market gradually rises through ups and downs and normal price corrections. But if the market grows abnormally or rapidly, there is a lot of doubt about its sustainability," he added.