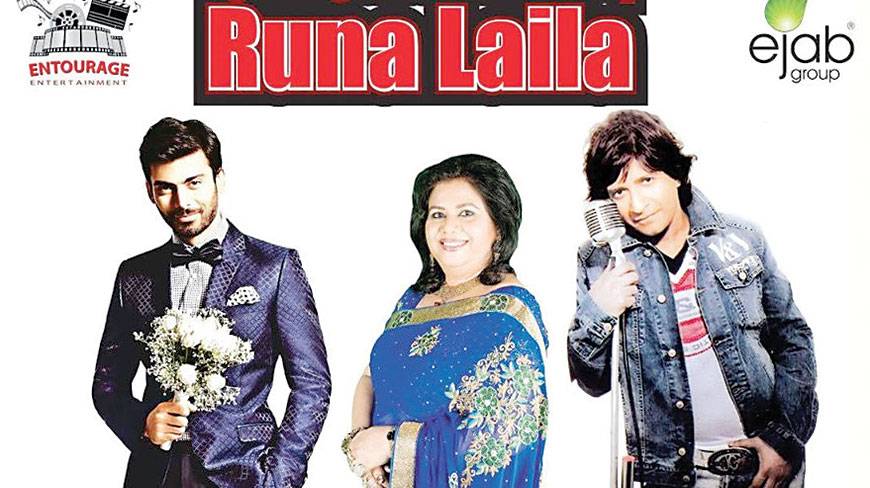 To mark the 50th anniversary of Runa Laila's musical career, Entourage Entertainment has arranged a concert titled Celebration of Music on April 10 at the Bangabandhu International Conference Center in the capital.
Two Bollywood celebrities, "Khoobsurat" star and singer, Fawad Afzal Khan and playback singer Krishnakumar Kunnath aka KK, will join the superstar on the stage.
Laila expressed her feelings towards the concert via a Facebook post saying: "I thank the organisers for bringing people the Celebration of Music. I hope my fans will make the event more memorable and enjoyable by gracing us with their presence."
Laila, who debuted on the "Zia Mohyuddin Show", a Karachi TV stage show in 1972, occupies a special place in South Asian music. Born in Bangladesh when it was still East Pakistan, she establishishd a successful musical career in India and Pakistan too, Runa Laila has memorable hits like "Dama dam mast qalandar" to her record.
Tickets will be available at the outlets of Angels n' Gypsies, Kabab Factory, La'belle Beauty Salon and Charcoal Steak House or online at www.imdhaka.com.
Source: Dhaka Tribune