Police have found evidence about the terror links of a Pakistani diplomat.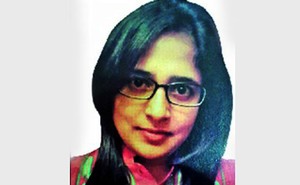 Another junior European diplomat of Pakistani origin has also been found involved with alleged anti-Bangladesh activities.
Some Jama'atul Mujahideen Bangladesh (JMB) activists recently arrested in Dhaka have blown the lid of these clandestine links during their interrogations.
One JMB radical has testified to these links in a judicial confession.
Pakistan high commission's Second Secretary (political) Farina Arshad is said to be involved with the Islamist radicals.
A Pakistani official working in Dhaka's Pakistani high commission, Mazhar Khan, had to be withdrawn by Islamabad after Bangladesh intelligence accused him of funding Islamist radicals and peddling fake currency in January.
Two of the four JMB radicals, including Idris Sheikh, arrested at Uttara and Khilgaon in Dhaka on Nov 29, were found to be carrying Pakistani passports, says Detective Branch's Deputy Commissioner Monirul Islam. Both these radicals have been travelling frequently between Bangladesh and Pakistan.
Source: bdnews24