The government has created an opportunity for police 'to make money' from a crackdown against militants that is being used to nab opponents, the BNP has alleged.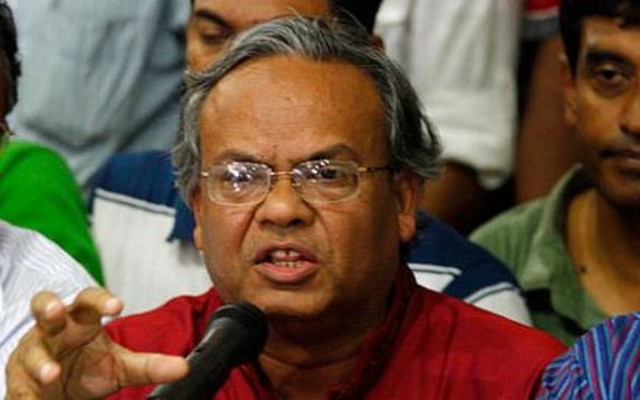 "Over 1,200 have been arrested since the crackdown started. There are allegations that opposition activists, including those from BNP, are being targeted during the countrywide raid," senior leader Ruhul Kabir Rizvi said on Saturday.
Speaking at a media conference, he alleged police were 'extorting money' from ordinary people and BNP activists as well.
"People believe the government has given police an opportunity to make some money ahead of the Eid," said BNP Senior Joint Secretary General Rizvi.
Police have launched a nationwide drive to arrest militants from Friday against a background of successive killings of free-thinking writers, bloggers, Hindu, Buddhist, Christian religious leaders and Muslims of different sects in recent months.
Police said on Saturday that 3,192 people, including 37 militants have been arrested in the first 24 hours.
Rizvi came down hard on the government over the recent targeted killings.
"The prime minister says she gets all information as the head of the government. If that's the case, how come Nitya Ranjan Pandey is murdered the day after her (Hasina's) press conference?" asked the BNP leader.
He claimed the government had no intention to wipe out militants. "Their objective is to suppress opponents."
Source: bdnews24