Due to the rising numbers of new entrants, Software & IT enabled services' exports witnessed 55 percent year-on-year rise in the first seven months of the fiscal year.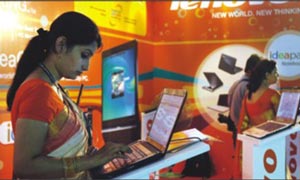 According Bangladesh Association of Software and Information Service (BASIS) data, IT export in the July-January period of fiscal 2012-13 marked $60 million, which stood $38.47 million for the same period of fiscal 2011-12.
BASIS forecasts IT exports will hit the $100 million-mark this year by BASIS, against the target of $86 million, said AKM Fahim Mashroor, president of the trade body.
"Exports are rising as more entrepreneurs are coming to the arena of outsourcing business," said Mashroor, adding that banks too are extending greater support following central bank instructions.
In fiscal 2011-12, the country exported $70.81 million worth of software and ITES, a 56.28 percent rise year-on-year.
Bookmark/Search this post with
Source: Priyo