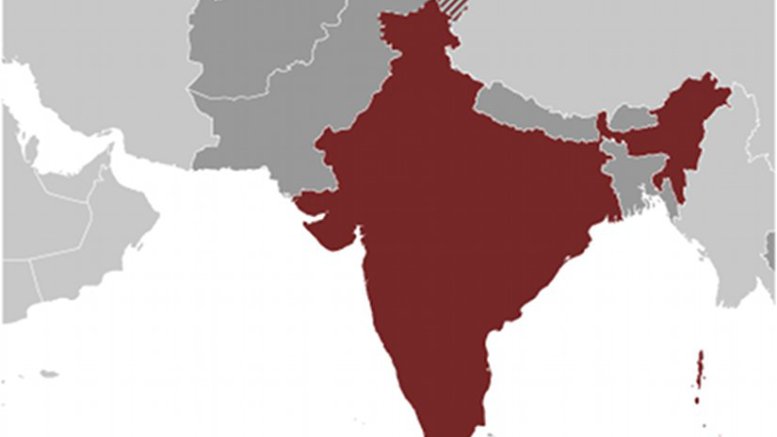 As 2015 ends, India stands today at an awkward position of losing five journalists to assailants in 2015, which is higher than the tolls in previous year. While the robust media in the largest democracy of the globe had lost only two scribes (MVN Shankar from Andhra Pradesh and Tarun Kumar Acharya from Odisha) to goons in 2014, the statistics have gone up this time. In addition to the murders of five journalists, the year 2015 also reported several cases of assault and even suspected deaths of media persons across the country.
Uttar Pradesh witnessed the first killing of a journalist this year on June 8 as Jagendra Singh died after suffering from severe burn injuries at Lucknow civil hospital. The Shahjahanpur-based freelance journalist was allegedly doused with patrol and set ablaze by a group of police personnel on June 1. His family members claimed that the police had targeted Singh at the behest of UP minister Ram Murti Singh Verma as the journalist used to expose his illegal activities through the alternative media.
Singh was understood to receive threats from Verma for his regular postings on facebook relating to the Samajwadi Party leader's corruption & land grab issues, which was incidentally supported by the RTI inputs. Once worked for leading dailies like Amar Ujala, Hindustan, Swatantra Bharat etc, Singh lately turned into an alternate media journalist for a wider viewership.
However, the UP police floated a different story that Singh himself immolated in front of the police personnel as they arrived at his residence for a raid. Severely burnt Singh was taken to Lucknow, where he died after a week. But in his dying declaration from the hospital bed, Singh accused influential minister Verma for his tragedy.
Soon condemnations started pouring from local journalists to national and international scribe bodies with human rights activists over the UP government at Lucknow. The members of the bereaved family including the victim's father Sumer Singh, wife Suman, daughter Rachna, sons Rahul & Rajan along with many local scribes also demanded a probe by Central Bureau of Investigation into Singh's murder.
Facing the heat of stern criticism from various international bodies like the Committee to Protect Journalists (CPJ), Reporters Without Borders (RSF), International Federation of Journalists (IFJ), Amnesty International etc, the UP government ordered the suspension of five police personnel suspecting their role in Singh's murder. The chief minister also offered a compensation of Rs 30 lakh to the Singh's family.
The second case of a scribe's murder was reported from Madhya Pradesh, where the mining mafia abducted Sandeep Kothari on the night of June 19 and his charred body was recovered two days later. Kothari hailed from Katangi locality of Balaghat district and the kidnapers brought him from his home town to Sindhi locality of eastern Maharashtra to 'burn him alive' there. The MP police quickly arrested two suspects (Vishal Tandi and Brajesh Daharwal), who run illegal mining and chit-fund activities, in connection with Kothari's murder.
The police however did not forget to declare that Kothari was a 'criminal' and he was killed because of personal grudges.
On the other hand, his father Prakashchand Kothari, mother Kanchan Devi and brother Naveen demanded a high level probe into Sandeep's murder and stringent punishment for the culprits.
Thane-based journalist Raghavendra Dube lost his life to miscreants' attacks on July 17. The Maharashtrian scribe went to cover a police raid in a night bar, but soon his body with multiple injuries was recovered from a nearby locality. It is suspected that the editor of Khushboo Ujala, was beaten and stabbed to death by the criminals.
Then a television reporter named Hemant Yadav lost his life to goons. Yadav, who worked for Hindi news channel TV24, was shot dead by two motorcycle-borne miscreants on the night of October 3 at Dheena locality of UP. He was taken to a nearby hospital where he succumbed to his injuries.
The fifth and last journalist victim of 2015 was from Bihar. Mithilesh Pandey was shot dead on October 25 in his village in Gaya district. According to the family members, two masked persons entered the victim's residence in the evening and shot at him. Pandey was taken to a nearby hospital, but he succumbed to injuries. According to his family, Pandey used to receive threats from unknown individuals because of his reporting for various Hindi media outlets.
India's immediate neighbour Bangladesh also lost four bloggers namely Niloy Chkrabarty, Ananta Bijoy Das, Washiqur Rahman Babu and Avijit Roy last year, while Pakistan has two media casualties (Muhammad Zaman Mehsud and Aftab Alam) in 2015. Sri Lanka reported the killing of Priyantha Ratnayake though other tiny Indian neighbours have maintained satisfactory records of no media casualties last year.
According to the Paris based Reporters Without/Sans Borders (RSF) altogether 67 journalists were killed across the globe last year while reporting or because of their works. There were 43 other deaths of journalists, where the motive was not been clearly established that they were targeted because of their professional activities. Twenty-seven citizen-journalists and seven media workers were also killed in 2015.
Iraq reported the highest number of media casualties (11), followed by France (8), Syria (7), South Sudan (6) and Yemen (5). Some other dangerous countries for journalists in 2015 emerged as exico (3), Philippines (3), Brazil (3), Somalia (2), Ukraine (2), Azerbaijan (1), Colombia (1), Guatemala (1), Kenya (1), Mozambique (1), Democratic Republic of the Congo (1), Turkey (1) etc.
In 2013, India lost 11 journalists to the perpetrators including three media employees (Sujit Bhattacharya, Ranjit Chowdhury and Balaram Ghosh of Tripura) from northeast India. The previous year (2012) witnessed the murder of five journalists including one from Assam (Raihanul Nayum) and another from Manipur (Nanao Singh).
Now demands have been raised in India for a special protection law for 'journalists on duty' and a national action plan for safety & security of media persons. Recently the media fraternity of Assam demonstrated their resentments against the assaults on scribes across the country. Wearing black bands around their mouths, the scribes from both print and electronic media staged the protest demonstration in front of Guwahati Press Club.
"We reiterate our demand for a national action plan to safeguard the brave journalists who pursue critical journalism. Moreover we continue insisting on justice to be delivered to all slain media persons across the country," said the Journalists' Forum Assam. In a recent statement, the forum also urged the media persons across India to rise on the occasion to compel the authority to punish every single murderer of journalists under the rule of law.
Source: Eurasia Review