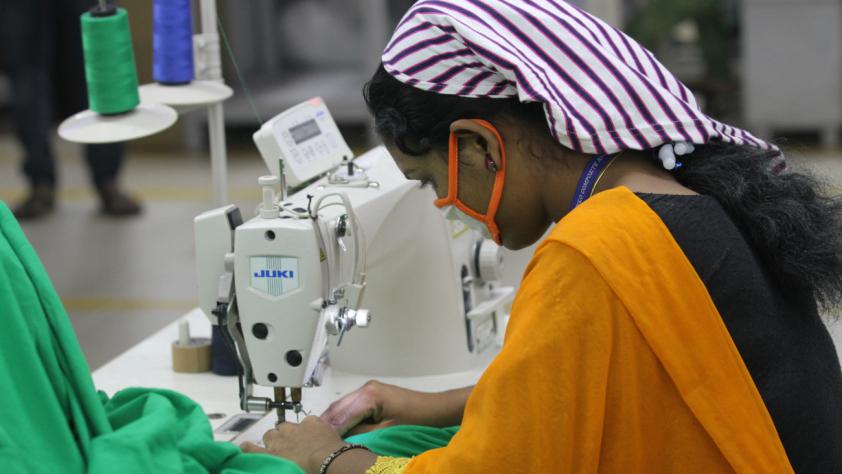 Bangladesh will post strong economic growth and see a bullish trend in exports up to 2030, according to a forecast by UK-based banking giant HSBC.
The HSBC Global Connections Trade Forecast Report said the country's economy has grown by around 6 percent annually over the past decade, and it will continue to grow at a similar rate over the next ten years.
"Robust growth is expected over the medium-term, with GDP expanding by 5.5 percent a year in the decade to 2030."
It said the country's trade prospects are bright, particularly in the textiles sector, and trade liberalisation efforts with its neighbours in Asia should boost prospects further, encouraging more diversification of the export base.
The HSBC Trade Forecast examines prospects for exporters in 25 countries and territories. It shows that the short-term outlook for emerging economies is patchy, in part, because of relatively low commodity prices and a moderation in Chinese growth.
Over the medium term, however, patterns of global trade will be increasingly influenced by rapidly-growing Asian economies with rising average incomes. Trade between emerging markets will become more significant as their middle classes expand.
Among the countries covered in the Trade Forecast, Vietnam, India, China, Turkey and Bangladesh are expected to experience the strongest trade growth.
Each is predicted to increase merchandise exports by an average of 8 percent or more per year between 2015 and 2030.
Bangladesh has a strong foothold in the global market for garments, and HSBC expects this to continue, with around 80 percent of export growth from 2015-30 coming from clothing and apparel.
Although the importance of agriculture will gradually decline as more of the population moves into urban areas, agriculture will continue to be Bangladesh's second largest export sector out to 2030, contributing around 7 percent of the forecast increase in exports.
In recent years, Bangladesh has made good progress towards macroeconomic stability under the guidance of the International Monetary Fund, but major infrastructure investment remains essential, the report said.
The report said positive progress towards liberalising trade flows with neighbours in recent years is expected to help maintain competitive advantages in clothing and apparel sector. But rising incomes will encourage a gradual move towards higher value sectors, potentially including the assembly of electronic products, and boosting the sector.
Simon Cooper, chief executive of global commercial banking at HSBC, said: "In the short-term an increasingly robust US economy, aided by cyclical upturns in Europe and Japan, is likely to provide the greatest cross-border opportunities for businesses. Further out, demographic trends in emerging markets will undoubtedly fuel greater South-South trade."
The report said the potential for Bangladesh to attract more foreign direct investment inflows is large.
Source: The Daily Star