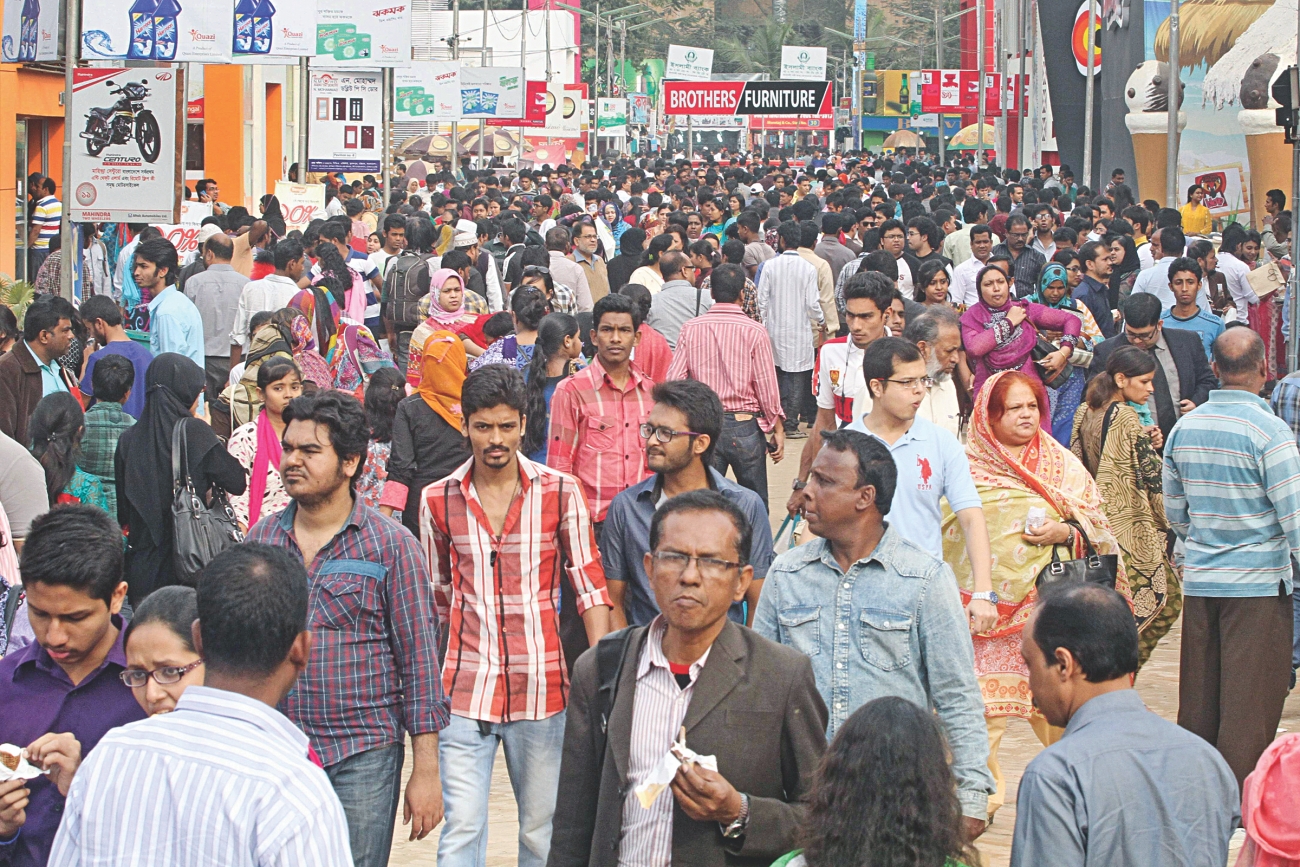 Export orders at Dhaka International Trade Fair 2015 rose 18.16 percent to Tk 95.05 crore from the previous year, despite blockades and strikes across the country enforced by the BNP-led alliance since January 6, according to data from the Export Promotion Bureau.
The growth in orders could have been much higher if political calm had existed, said Tofail Ahmed, commerce minister. The order volumes show the country's potential to grow further, Ahmed said at the closing ceremony of the country's biggest international trade fair at its premises yesterday.
Foreign buyers' visits will motivate local manufactures to come with new products next year, said Shubhashish Bose, vice-chairman of EPB.
Participants from a total of 14 countries, including the US, UK, Germany, China, India, and South Korea showcased products at 41 stalls.
Bangladesh has a rapidly growing consumer market due to a large population base that will help foreign investors to explore new opportunities in the country, he said.
The commerce ministry and EPB allocated 500 stalls for local and foreign companies to showcase their products.  Of the stalls, 29 were allocated to women entrepreneurs.
A total of 28 institutions were awarded in 12 categories. Hatil Complex, a furniture maker, bagged the first price in the premier pavilion category.
Walton Hi-Tech Industries paid the highest value-added tax of Tk 11.8 lakh, followed by Singer Bangladesh, Rangs Electronics, Butterfly Marketing and Fit Elegance.
Kazi Akram Uddin Ahmed, president of Federation of Bangladesh Chambers of Commerce and Industry, also spoke.
The government had extended the fair by ten days in the face of prolonged political unrest. "We extended the fair to help companies achieve sales targets," said Bose, vice-chairman of EPB.
Large crowds of people flocked to the fair on the last day to buy products at huge discounts. Most companies had offered discounts of up to 70 percent to clear stocks.
Source: The Daily Star