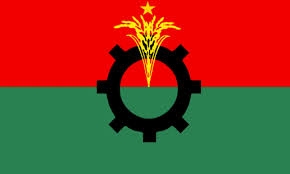 The BNP-led 20-party alliance alleged that the government has announced the city corporation schedules to divert the party's ongoing movement.
The BNP joint secretary general Barkatullah said this in a press release on Wednesday.
"The Election Commission (EC) is going to stage another drama like last year's 5 January election by organising the city corporation polls. The three city corporation polls announced by the government's puppet-EC- is nothing but a mockery with the intention of the people," Barkatullah said.
"One needs not to be wise to understand how free, non-biased and powerful the EC is in a country where an organisation can fix the local elections for EC ignoring the constitutional liability," the press release said.
"Apparently, there are no signs of ensuring a fair and peaceful atmosphere for holding city polls although the BNP and other parties have been invited to join the polls," the press release alleged.
Barkatullah said the EC could not announce the elections schedule on April upon suggestion from the inspector general of police if it had the intention of making the polls credible.
The EC did not consult with civil society or intellectuals before announcing the city polls schedule, he said.
"The 20-party is vowed to announce more strict programmes in future along with its ongoing blockade until the demands are met. The party hopes that good senses will prevail in the government" the press release added.
Source: Prothom Alo