Bangladesh Premier League franchises have enlisted a number of players by contacting them separately.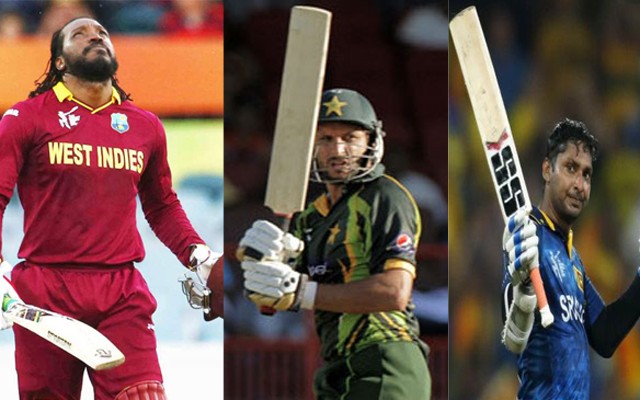 Many of them were paid fees higher than $70,000, the highest allowed price for a foreign cricketer in the competition.
Barisal had already confirmed the inclusion of Caribbean master blaster Chris Gayle, said BPL governing council's member secretary Ismail Haider Mallick on Wednesday.
Gayle played in Barisal colours in earlier editions of the tournament too.
Dhaka Dynamites confirmed the inclusion of Sri Lanka's Kumar Sangakkara while Pakistan allrounder Shahid Afridi was roped in by Sylhet Royals. Afridi had previously played for Dhaka.
Apart from them, Afridi's compatriot allrounder Shoaib Malik will play for Comilla, while Sri Lanka's Tillakaratne Dilshan will play for Chittagong and his countryman Thisara Perera for Rangpur Riders.
Asked why the teams were allowed to draft in cricketers outside 'players-by-choice' transfer system, Mallick said: "We must allow this to raise acceptability of our tournament. Cricketers like Afridi, Gayle, Malik wouldn't want to come over for less than $70,000.
"We have had many discussions to arrive at the decision. We are compelled to take in four-five cricketers with over $70,000 in the interest of the tournament," he said.
Mallick went on to explain why the franchises were given the chance with pays above the stated amount.
"Look, if these cricketers were in our list, they would not get more than $70,000. But when all six of the franchises would contact individually, the price would naturally go up.
"…four franchises approached Gayle… so obviously he would want more."
Mallick, who is a BCB director, made it clear that the board would not take any responsibility for the additional sum of the payment.
"If the teams draft cricketer directly, we will not be responsible for fees above $70,000.
"For instance, if a cricketer agrees to play for $130,000, then we will give him a form to sign on it before playing."
The forms would state that the board would not take responsibility for any payment above the scale of $70,000, Mallick added.
Despite that, however, the contracts have to be submitted to the board.
"The contract fees have to be revealed. How else will the tax be imposed. The contracts have to be submitted to the board.
Mallick also claimed drafting some players by exceeding the 'fixed' amount would not raise the expenditure of the teams.
Curtains will go up on the third edition of the BPL on Nov 20. The final will be played on Dec 1
Source: bdnew24