The law and order situation is deliberately pushed out of control, Rizvi says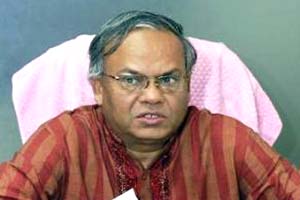 The BNP has threatened to siege the election commission if the ruling party members try to rig votes during Saturday's Upazila Parishad election.
BNP joint secretary general Ruhul Kabir Rizvi made the statement in a press conference at the party's Nayapaltan headquarter on Friday afternoon.
"Election commission will be sieged if the ruling party men try to rig votes and occupy polling centres tomorrow [Saturday]," he said.
Quoting different newspaper reports, Rizvi claimed: "The law and order situation was deliberately pushed out of control."
Earlier in the day, the party's acting secretary general Mirza Fakhrul Islam Alamgir said: "The way the ministers have been making speeches, it seems that they want to snatch away the polls result."
He made the comment while talking to the journalist on his way back from Ziaur Rahman's grave in the afternoon.
He said the BNP-backed candidates will do better if elections are held freely and fairly.
Source: Dhaka Tribune