4. With progressing times, the toilets have advanced as well. Should anyone really be left out of enjoying a more comfortable toilet just because they don't have one?
5. A classic example of "When life gives you lemons, make lemonade." Close enough (At least for the one riding)!
6. Nobody has to give up luxuries like a hot shower, no matter where they are or how much gas load shedding there is. There's a reason it's called a CANdle and not a CAN'Tdle!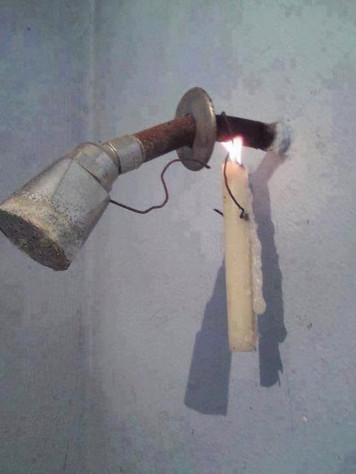 7. This one blew us away. Literally!
8. And you thought there is only so much a chappal can do for you!
9. You just cannot deny the sheer simplicity of this genius.