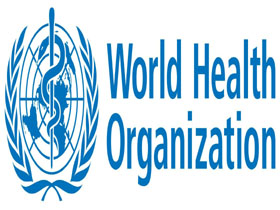 A third of the approximately three (3) million people, who get sick with tuberculosis (TB) every year in the WHO South-East Asia Region, do not get the TB services.
On World TB Day, WHO urged the countries to find, treat and cure the missing one (1) million who do not get TB services, in order to accelerate progress towards zero TB deaths, infections, suffering and stigma, said a WHO press release on Friday.
"Drugs alone cannot beat TB in the community. TB is a condition strongly influenced by low nutrition, poverty, social stigma, environment, rapid urbanisation, and large population displacement in many countries, and these are the factors that result in so many unreported cases," said Dr Poonam Khetrapal Singh, WHO Regional Director for South-East Asia.
"We have made substantial progress in TB, but unless we address the social, economic and behavioural determinants that impact TB, our fight will not be over."
The region accounts for 39 percent of the global burden of TB in terms of TB incidence. India alone account for 26 percent of the world's TB cases. It is estimated that about 3.4 million new cases of TB continue occur each year and about 450,000 people died of this disease in 2012; most of these in five countries, namely, Bangladesh, India, Indonesia, Myanmar and Thailand.
WHO South-East Asia Region is on track to achieve the global target of 50 percent reduction in death rates due to TB (compared with 1990) by 2015. People's access to TB care has expanded substantially in the Region, and since 2011 all member states have continued to have at least 89percent treatment success rates. Almost 22 million TB patients have been treated in the past 10 years.
Due to good implementation of the directly observed treatment, short course (DOTS), multidrug resistance among newly detected TB cases is relatively low in the Region. Laboratory networks have been strengthened in all countries to better detect TB infections.
A comprehensive package of TB – HIV interventions is now available to over 1500 million people in the Region. Intensified case-finding is steadily increasing at integrated TB–HIV counselling and testing and care centres. India, Indonesia, Myanmar and Thailand — the high-burden countries in terms of HIV — have strong and unique TB–HIV referral and integrated management mechanisms.
TB is curable. With the focus on increased community awareness and community engagement in tuberculosis, reaching the million in need of treatment will be a major step forward in the ultimate goal of eliminating TB.
Source: UNBConnect