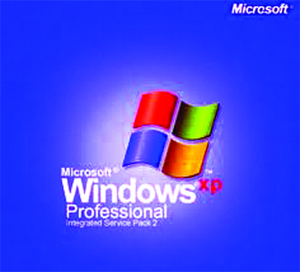 Windows users are a good example of "newer isn't necessarily better," as many continue using Windows XP despite the upcoming end of support.
The latest Net Applications figures show that 27.69 per cent of PC users still run Windows XP. In fact it is the second most-used operating system in the world.
This may seem a bit surprising, considering Microsoft will stop delivering patches for the OS a few days later. Windows 7 tops the list with 48.77 per cent of PC users. Windows 8 and Windows 8.1 — Microsoft's latest versions of Windows—fall far behind both Windows 7 and Windows XP. Windows 8 grabbed 6.41 per cent of the OS market while Windows 8.1 had only 4.89 per cent, for an 11.3 per cent combined share. This was a slight increase from February's 10.68 per cent.
It's a bit surprising that Windows 8 has more users than Windows 8.1, considering it was a free upgrade that featured many improvements over 8.
Windows XP, which was released in 2001, has proved to be a popular OS that Windows users want to hold onto (especially since the next available version was Vista in 2007, and many opted to stick with XP). Windows 7 sold better than Vista, but now, with Windows 8, many are upset again with the complete user interface redesign—mainly the addition of live tiles and the loss of the Start button.
Windows XP remained popular even after the release of newer versions, particularly due to the poorly-received release of its successor Windows Vista. While Windows 7 was released as a follow-up in 2009, it only overtook XP in total market share by the end of 2011.
Source: Weekly Holiday