Modhumoti Model Town grows eating up wetland, lake
Reached over the phone the next day, Zakaria Khan, general manager of Modhumoti Model Town, said they were not involved in the filling work.
"We have just come to know about this incident. It is not us but our clients who are developing the site," he said, adding that the work, however, has stopped following intervention of the local administration.
He claimed they sold the lake in 2006.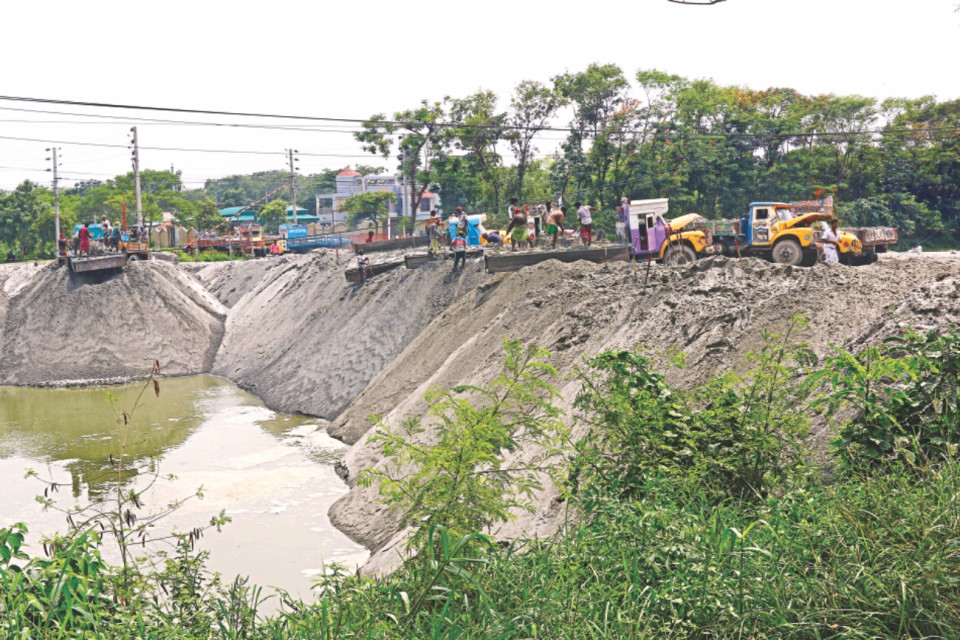 Contacted on June 5, Kamrul Hasan Mollah, upazila nirbahi officer of Savar, said he saw the lake and lowland being filled up while on his way to the capital a few days ago.
He asked Modhumoti people if they had the required permission, and wanted to see relevant papers. But they failed to show any.
"So, I asked them not to continue the work. Now I am waiting for a copy of the court order on Modhumoti project. Once I get it, I'll take legal action against them for illegally filling up the wetland and low-lying areas," he said.
The High Court on July 27, 2005, declared Modhumoti Model Town project at Bilamalia and Baliarpur near Aminbazar of Savar unauthorised and against public interest as it was on a flood-flow zone demarcated in the Dhaka City Master Plan.
The court also asked the authorities to restore the wetlands in the project area.
In 2012, the Supreme Court upheld the HC verdict after the Modhumoti authorities had appealed.
The HC judgment came after Bangladesh Environment Lawyers Association (Bela) in August 2004 filed a writ petition as public interest litigation challenging the legality of the project for violating the Environment Conservation Act, Town Improvement Act and Rajuk rules.
Following the court order, nobody is supposed to fill or expand the site, or build any structures there, Bela's chief executive told The Daily Star.
The Rajdhani Unnayan Kartripakkha (Rajuk) and local administration were supposed to monitor the matter.
Contacted, Kamrul Hasan, deputy town planner of Rajuk, said they did not know that Modhumoti was filling the lowland again, violating the court order.
"We are going to take action against it," he told this newspaper.
The Modhumoti Model Town, a project of Metro Makers and Developers Ltd, was set up on 550 acres of land in 1990 in Aminbazar beside Dhaka-Savar road, on the outskirts of the capital.
The sale of Modhumoti plots began in 2001, says its website.
Source: The Daily Star