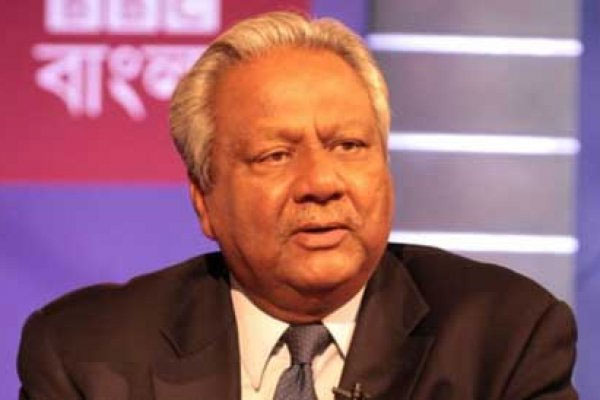 The investigation agency of the International Crimes Tribunal (ICT) will launch a probe into the war crimes charges against former education minister and BNP chairperson Khaleda Zia`s adviser Dr Osman Faruk, reports the UNB.
Mohammad Abdul Hannan Khan, chief coordinator of the agency, disclosed this while addressing a press briefing at its office in the city's Dhanmondi area on Wednesday.
The ICT investigation agency is gathering information about the BNP leader's involvement in crimes against humanity during the 1971 Liberation War, said Sanaul Haque, senior coordinator of the agency.
Primary investigation found that Osman Faruk and 10 other then teachers of Bangladesh Agricultural University Mymensingh collaborated with the Pakistan army during the Liberation War in 1971, said Sanaul Haque.
They had a torture cell to run terrorist activities during the war.
The investigation agency has finalized eight specific charges of crimes against humanity against 13 alleged Razakars of Patuakhali, Jamalpur and Mymensingh.
"The investigation agency has completed the probe against the 13 people," said Hannan Khan.
Of them, eight suspects from Mymensingh and Jamalpur, including Mohammad Rezaul Karim, ABM Yunus Ali, Mohammad Yusuf Ali, Mohammad Omar Faruk, Mohammad Nasiruddin, Mohammad Ismael, AKM Belayet Hossain and Mohammad Kazi Badruzzaman have been made accused in a case while five from Patuakhali, including Mohammad Ishaq Shikder, Abdul Goni, Mohammad Awal, Mohammad Abdul Sattar Peda and Solaiman Mridha, have been made accused in another case.
Five of those from Patuakhali and four from Jamalpur and Mymensingh are in police custody, Abdul Hannan added.
Khan said "We will submit the investigation report to the prosecution and they will then prepare the formal charge based on this report.''
The CC said the probe body investigated different allegations against the 13 people, including kidnap, torture, rape, looting, arson, killing and mass killing during the Liberation War.
Source: Samakal