Technology in business is here to stay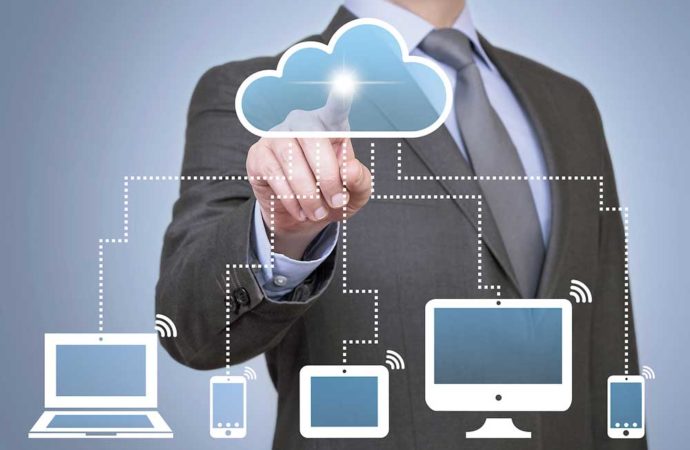 In today's world, technological evolution has become inevitable for all of us. At present, technology has spread into every sphere of human life, and today's business world depends on technological innovation.
Appropriate management of technology in the business world demands the proper combination, integration, and coordination of different actions from various parts of the organisation. The time has arrived for all managers to adopt to the continuously evolving technology.
Pierre Nanterme, the CEO of Accenture has rightly said that we are entering a period in which "there will be no long-term predictability."
With the passage of time, the business environment is changing with the evolution of technology. Digital innovation is transfiguring every sector of the business world, from consumer experience to business models.
Digital technology has become the dominant enabler and facilitator of any new business model. The impact of technology on the business environment needs to be widely designed in both commercial and academic business media. A changing work environment would require business managers to develop new skills and competencies. There is a need to be tech-savvy.
Today, business managers have been experiencing the challenges of adopting technologies that hold a high degree of apprehension in terms of economic sustainability and their companies' competitive approaches. In the upcoming years, both business trendsetters and their employees will have to counter a number of challenges because of ongoing change.
Connecting with digital "co-workers"
Human workers will have to be performing and co-working with "digital colleagues" — a set of mathematical algorithm-based programs that could guide them to the optimal methods of counteracting with an array of tasks, such as facilitating financial investment decisions, scheduling and running manufacturing assembly lines, etc. They will incorporate intelligence which evolves cognitively, integrate new solutions learned from experiences and implement those to future problems.
Managers need to not only be dynamic and pro-active about interacting with their own technology preferences, but also be considerate about their co-workers' technological choices
It could be difficult for human professionals to substantiate the accuracy of an algorithm's ultimate solutions. They should deliver context for the outcomes and recommendations of their digital colleagues by supervising and monitoring those decisional outcomes and reshaping them against their own experience, insight, and intuition.
For most of the time, digital co-workers will be independently handling their assigned work, unless they produce an unsatisfactory solution where human decision-making skills will be needed to intervene. In short, business managers will be confronted and challenged by digital colleagues. They will need to learn how and when to question, agree, compromise, and stretch.
Having digitalised intelligence
Since digital technology has enabled remote work, the regular nine-to-five has been becoming less and less worthwhile in many aspects. Ironically, current organisational management is still focusing on the separation between work and non-work time.
Accordingly, building boundaries between work and non-work time has been a great challenge for managers. However, technology will only increase flexibility, richness, and seamlessness, and that will create a path to its substantial use at home for work, and vice versa.
The emphasis on work-home conflict disregards the possibilities of such flexibility. This points human co-workers to managing a conflict rather than leveraging work-home seamlessness.
The use of technology does enable a non-stop course of meaningful tasks, regardless of whether they are work-related or not.
So, managers should start thinking of setting up a mindful relationship with the technology — one that embodies their individual preferences about what allows such flow.
Rather than being troubled about work-home boundaries — which perhaps can't be sustained in near future — organisations will need to assist employees in becoming more flexible.
The paradigm needs to shift predominantly from conflict to flexibility, from technology detox to course-driven use, and from being grim about technology to becoming digitally mindful.
Technology in terms of others' preferences
Even besides learning to deal with digital colleagues, business managers will have to perceive and develop empathy to technology choices and preferences of their human colleagues. Every single human employee possesses distinctive preferences for using technology.
So, managers need to not only be dynamic and pro-active about interacting with their own technology preferences, but also be considerate about their co-workers' technological choices, specifically when they are working on the same projects or teams.
In terms of future work design, employees with homogeneous technological choices should ideally be put on the same team.
source: Dhaka Tribune