The digitalisation process will be completed in next six months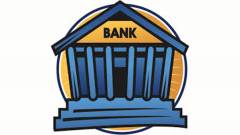 The government has decided to digitalise the case management system of the state-owned banks and financial institutions so they can speed up resolving of pending cases filed with courts.
The digitalisation process will be completed in next six months, according to the decision taken by Bank and Financial Institutions Division at a meeting on Wednesday.
"Many cases remain unattended by bank officials and lawyers concerned, which is lingering the results. The new system is expected to be able to boost the case administration works in the state banks and FIs," M Aslam Alam, who presided over the meeting, told the Dhaka Tribune yesterday.
Janata Bank's computer department officials, who are tasked with developing a data-base and software for the digital system, also attended the meeting held at the Finance Division office in Dhaka.
Official data shows that the state banks and FIs have over 4,000 pending cases with High Court in default loans mainly due to writ petitions filed by the defaulters. But lack of efforts from the banks and FIs to deal with the petitions have kept the cases unresolved for a long time, making the recovery of over Tk45,000 crore related with the cases almost impossible.
Earlier, the Bank and Financial Institutions Division expressed concerns over the huge volume of pending cases of state-owned banks and FIs. Inefficiency of lawyers was blamed for the long-time unresolved cases.
Under the digital management, the cases will be put into five priority categories in the data-base, said Aslam Alam, adding the officials and lawyers concerned will get three kinds of alert – green, orange and red – when there will be an update about the cases.
When there is a hearing in court on a case, the officials will receive green alert through mobile phone text message before a week, orange alert before three days and red alert before 24 hours time.
As per the priority rule, if there is any contempt case against the Bank and Financial Institutions Division, this will be in first priority while if the Division is defendant in other lawsuits, the case will get second priority treatment.
When banks or FIs are defendant, the case will be prioritised in third place. Fourth priority cases are those filed by the state banks and Fis against any person or organisation. If a private bank sues Bank Division or Bangladesh Bank, the case will be placed in the category of fifth priority.
Source: Dhaka Tribune