Business Report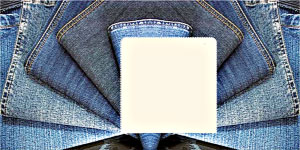 Denim produced in Bangladesh is eyeing a bigger global market as its consumption is spreading among fashion hungry people, especially the younger people in the developed nations. It is the second largest export item of Bangladesh next to China.
With changes in fashion and style, people are becoming accustomed to denim to make clothes for all seasons and by men and women. Demand for denim wear is also on the rise worldwide.
The industry size in Bangladesh is at present having 25 denim producing factories. It has a total investment of over Tk 6, 500 crore with an annual export of over US$ 300 million. The monthly production of denim stands at 20 million yards per month while the demand varies from 35m yards to 40m.
Denim is gaining popularity as such fabric is comfortable and looks smart, said the head of the fashion design department of BGMEA University of Fashion and Technology at Uttara in the city.
In the new perspective of fashion, she said the fabric is versatile and can be used all the year round to give the looks very modern and smart. This is why more and more people are turning to the clothes and this in turn is encouraging more people to make investment in setting up new denim plants in the country, an entrepreneur said.
The number of denim producers may rise to over 30 at the year-end as the new push is driving investors that way. Bangladesh would make four in five denim items for the European market by 2020, said a industry source.
News report said with the new opportunity, the country will receive plenty of work orders from the international retailers, more than the capacity it has at the moment, a senior manager of a denim factory based in Gazipur said adding his plant now produces nine lakh yards of the fabric a month.
The flow of work orders in some factories has however, slowed recently due to political unrest in the country in the last six months, he added.
He said the industry is struggling to keep up with the high volume of orders as international buyers are shifting orders from other countries like China to Bangladesh for price competitiveness.
However, some entrepreneurs cannot set up new denim mills or expand the existing capacity due to high bank interest and inadequate gas and power supplies, although the sub-sector has potential to shoot up export in short time.
An investors said, his group had to abandon a plan to set up a new denim plant few years back which would cost over Tk 100 croe due to high bank interest, volatile cotton market and gas crisis.
He said denim will be the next item to brand Bangladesh as the country is capable of producing the high quality product at competitive price for global retailers. What we need, he said is stability and enough bank credit at low interest.
Source: Weekly Holiday